What I made for National Corn Chip Day

By
TheCreativePrincess
Feb 03, 2012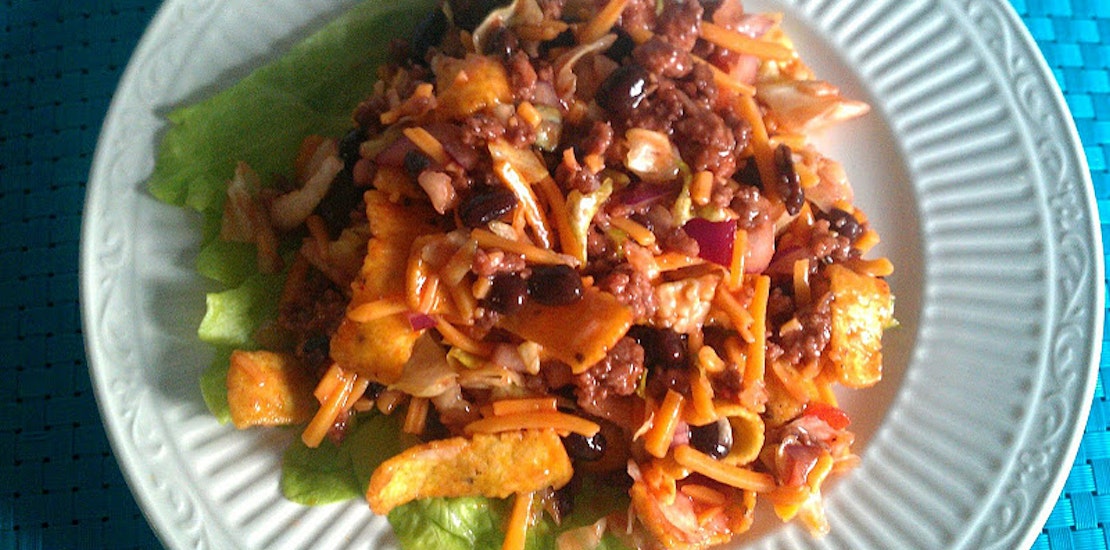 Yes, you read that right. January 29th, was National Corn Chip day! I know what you are thinking "Really? Corn Chip Day?" and to you I answer, YES!
The origin of this glorious day is not known, nor is it known as to WHY it was started. But, never-the-less, with the Superbowl only days away, here we are ready to celebrate. We all have our favorite recipe that involves Corn Chips. Maybe you use them to top chili, or to scoop out dip, or in Frito chili pie? I tried once to use Corn Chips in place of pretzels in a Strawberry Pretzel Salad. That was a BIG GREASY mistake! I may try to remake that one of these days but for now....I am still traumatized!
My favorite Corn Chip recipe is one that can be found at many summer picnics, get togethers or church lunches. It is simply, Frito Salad. YUM! I remember having this as a child but I don't remember my Granny making it. It is just SO yummy and the best part, you can make it however you want! I am going to share my recipe but, you can make it with ground/shredded chicken, whatever kind of beans you like, etc. One of my friends puts taco seasoning in hers. The options are endless.
Frito Salad
Ingredients:
1 lb Ground Beef
1 can Black Beans, drained
1/2 of a Red Onion, finely diced
1 Tomato, diced
1/2 head of Iceberg Lettuce, shredded
1 Cup Shredded Cheddar Cheese
1/2 bag of Fritos (small bag)
Catalina Dressing, to taste
Directions:
Brown hamburger meat, drain, then allow to cool. Place Beans, Onion, Tomato, Lettuce, Cheese and Fritos in large bowl. Once meat has cooled add to bowl as well. Pour dressing on top and toss to coat. Be gentle as you are mixing this, you don't want to crush all of your chips.
I like to cook my hamburger meat the night before, drain, rinse and allow to cool in fridge. I also like to drain/rinse my black beans a head of time. It just makes things easier/faster.
What is your favorite recipe with Corn Chips?