By
LatnCooknDiva
Feb 21, 2012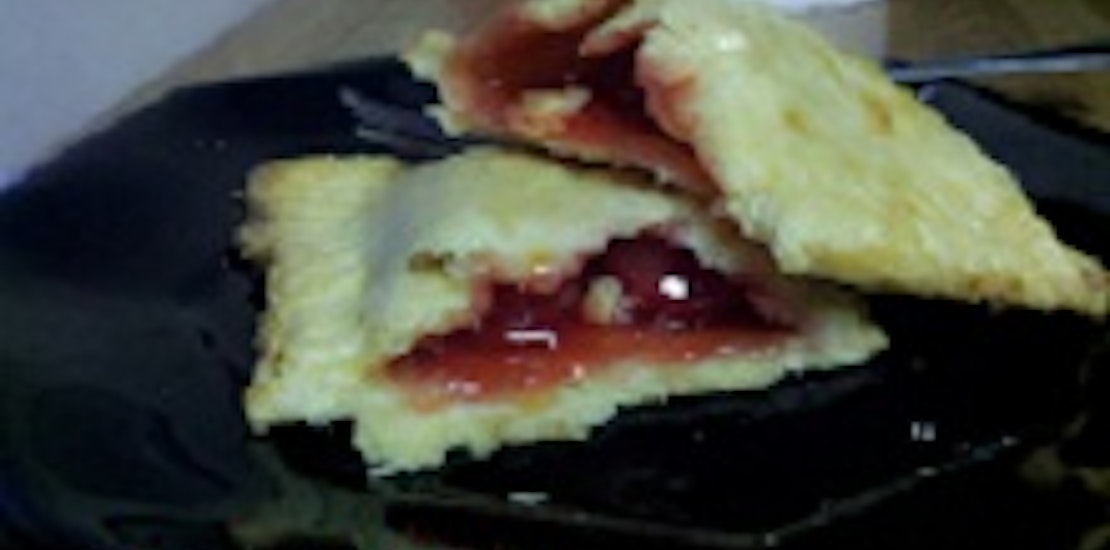 February is a month filled with love, presidents, and pies, and yesterday, February 20th, was National Cherry Pie Day. How sweet is that? Extremely sweet, if you ask me!
Therefore the question should be: How did this day come about? Why cherry pie?
Unfortunately, the answer to this question will remain a mystery. The reason why National Cherry Pie Day is celebrated is anyone's guess, however, there are three assumptions that could possibly explain why we celebrate Cherry Pie Day.
Here are the suggested ideas:
Perhaps the day originated because February is the month of George Washington's birthday. George was the one who put the cherry tree on the map, so to speak. He did this with his saying "I cannot tell a lie, I chopped down the cherry tree"
In my opinion, I would like to think that a metal band was the reason why cherry pie was given its very own day to be celebrated. But, hey, that's just my twisted view of it….
Putting all of this aside, just for a moment, let's really reflect on the importance of the day… baking a Cherry Pie. We're going to shake things up a bit: instead of baking a traditional pie, let's bake a few Cherry Hand Pies instead. Trust me, this recipe is simple and fool proof.
The original recipe for the crust can be found at King Arthur Flour – Here is my adaptation of the recipe:
Cheddar Crust Recipe
1 1/2 cups all- purpose flour
6 tbsp. flour
1/8 cup finely ground Parmesan cheese
¼ tsp + 1/8 tsp table salt
¼ tsp + 1/8 tsp paprika
1/8 tsp cayenne pepper, you can use hot sauce if you wanted more heat, optional
12 tbsp. butter, cut into pats (I froze my butter then grated it – this worked extremely well)
½ cup shredded cheddar cheese
6 tbsp ice water
Filling: cherry pie filling
To make crust:
Combine all dry ingredients into a bowl. Work in grated butter until mixture is evenly crumbly. (Basically what you want to do is flour the grated butter).
Next, add in cheddar cheese and ice cold water mixing until the dough is cohesive. If needed, add extra water, by the teaspoon. You don't want to add in too much water because then you will not be able to use the dough. The dough will be crumbly, which is fine, just mold the dough into mounds and cover with plastic wrap – this dough comes together completely as it rests in the fridge.
If using the dough right away, let it rest in fridge for about an hour. If you are not baking with dough the same day, then you can store dough in the freezer.
Preheat oven to 400 degrees.
After rest period is over, remove one mound of dough from fridge. Flour a clean surface area and flour your rolling pin. Roll out dough as thin as you can into a big rectangle. Using a sharp knife, slice dough into square strips.
Fill in the middles of strips with about 2 tablespoons of cherry pie filling. Then, fold the strip of unfilled crust on top of filling, forming a square. Seal the edges by crimping them using a fork.
Next, brush the tops of the pastry with beaten egg right before baking. There is no need to make a vent on top – the dough puffs up slightly without it.
Place the hand pies on a parchment lined cookie sheet – you can also use foil (as I did) making sure to spray a little bit of cooking spray on it before placing hand pies into oven.
Bake hand pies for about 18 to 23 min (baking time will depend on size of pies) or until golden.
Let hand pies cool a bit before serving, as the cherry pie filling will be piping HOT!
For more detailed photos, please click here
***~~***
Now, it's your turn: Which of the three ideas mentioned do you think is the reason behind celebrating National Cherry Pie Day? Does your family have a favorite recipe for baking Cherry Pie?