Share & Win Holiday Decorations for the Home

By
SheSpeaksTeam
Nov 09, 2011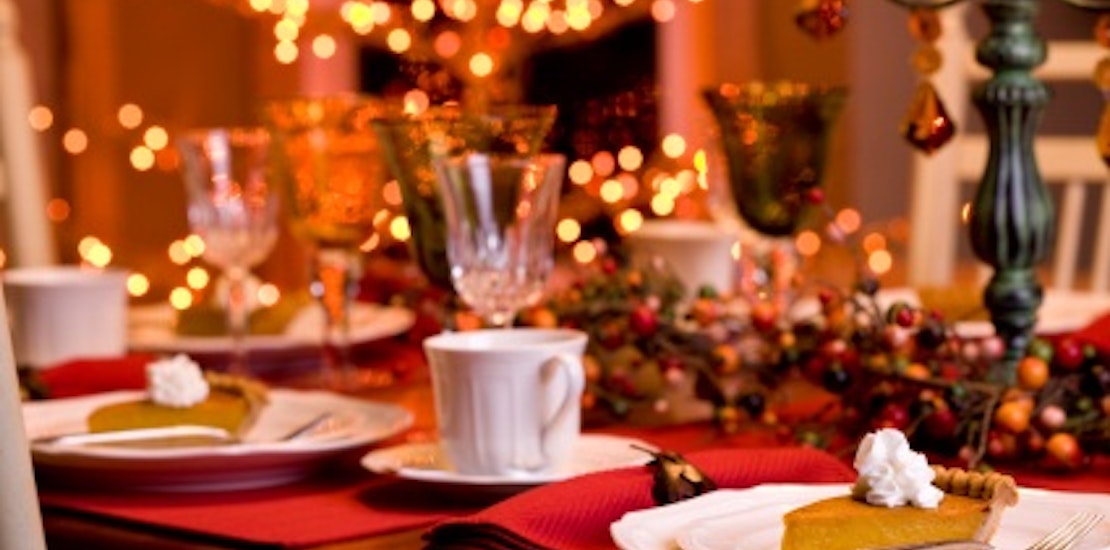 The smell of snow in the air. The sound of family members' laughter filling the house. Turkey, stuffing, and pumpkin pie on the table. Eggnog and hot chocolate filling our bellies. The glint of the colored lights decorating the neighborhood.
The holidays are just upon us and with that comes all the wonderful moments we're about to share with our loved ones. In addition to the food, family, and gift-giving that make the holidays special, it's also the decorations around the home. It's the wreaths, the lights, the snowmen. It's the decorations that remind us it's THAT time of year.
And while this may be the first time you will be decorating your home for the holidays or the hundreth, we hope to get you started early and in the holiday spirit by sharing a few do-it-yourself ideas and also giving away some amazing holiday decorations!
Here are a few simple do-it yourself ideas that can help brighten your home:
A simple but classy way to dress up your dining room is to wrap each place setting with a length of wide, pretty ribbon. Do it in satin for a graphic statement, or in a loose organza for an elegant finish.
Colorful candy strands are a magical way to dress your mantel or tree. All you need is a sizable stash of wrapped treats and an ordinary office stapler. Simply staple the ends of the wrappers together in a regular pattern and voila!
Decorative candles are rarely cheap. Buy plain pillar candles and embellish them with thumbtacks and pushpins. Simply slide a rubber band around the candle to act as a guide, then stick in the pins to form a border at the candle's base (courtesy of www.goodhousekeeping.com)

We also want to hear from you! Share your holiday decorating secrets below and enter to WIN fantastic holiday decorations for your home this holiday season. Do you have a favorite store that you turn to for inspiration? What are your favorite scents and where do you find them? Do you make any decorations yourself? Do you have tips on creating festive centerpieces or wreaths? How do you assemble your place settings? Any advice on creating your own garlands or candles? Share your ideas by posting a comment below!
Prizes include:
The contest starts Wednesday, November 9th and ends at 6:00 p.m. EST November 14th. Open to all United States & Canada residents. One prize per winner. No purchase necessary. **Note: Members please make sure that the address in your SheSpeaks profile is up-to-date . Prizes will be sent to the addresses we have on file. We will not resend any packages that are sent to the wrong address. To update your profile, please click HERE.
Good luck!