NBC's Today Show Producers Share Advice For New Moms

By
drodriguez
Jun 26, 2009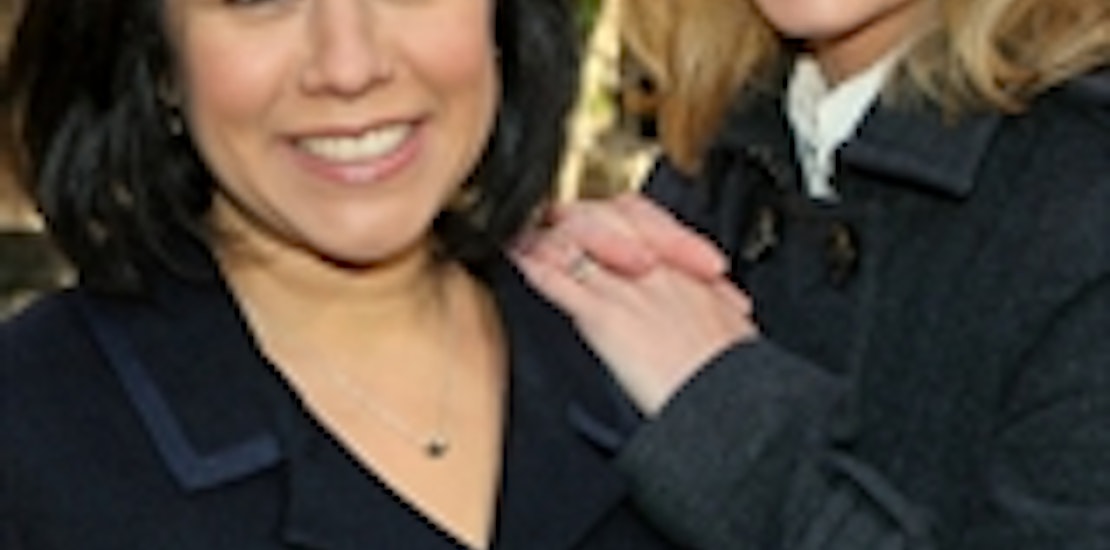 It's always nice to hear that you're not alone. Two producers of the Today show, Mary Ann Zoellner and Alicia Ybarbo share their personal stories and advice about being first time moms in a new book called Today's Moms. They have also included hilarious anecdotes and wise words from colleagues like Matt Lauer, Al Roker, Meredith Vieira, Ann Curry and more.
Recently SheSpeaks had the opportunity to get the inside scoop on the new book when we spoke with the writers of Today's Moms, Mary Ann Zoellner and Alicia Ybarbo.
SS: What inspired you to write a book like Today's Moms and what made you decide to solicit opinions and anecdotes from your friends and colleagues from the Today show?
MA: We feel so blessed to work with so many talented people who all have the same thing in common--Matt Lauer, Meredith Vieira, Al Roker and Ann curry all have children. So there was no question in our minds that we wanted to include them!
AY: When I was pregnant with my first child there were very few (colleagues) who had babies. Now, six years later there are dozens of us who are on our second and third children. With the mini baby boom going on in our office we found ourselves sharing everything - from stories to secrets to swapping baby and maternity clothes. We wanted all women out there to have the same kind of support group that we did.
SS: What were some of the greatest joys you experienced as a first-time mom? Additionally, what were some of the unexpected challenges along the way?
MA: The greatest joy for me was definitely seeing my husband be such a great dad. I always thought he would be but to see him actually with our little infant daughter took my breath away. The challenging part for me was my post-partum. I definitely wasn't expecting it and it was not a pleasant thing, to put it mildly!
AY: I had a very hard time breastfeeding. It was the biggest hurdle for me. It was painful, it was frustrating and it wasn't getting easier... That is, not until a house call was paid by a lactation consultant. She reintroduced me to the various feeding holds, helped me get the baby to latch on properly and shared tips on getting my breasts to heal quicker (catching 30 minutes of sun on my patio - with my top off!!!!) Bottom line, get a number of a great lactation consultant BEFORE you head to the hospital to deliver the baby. Hopefully you won't need to use the contact, but it will eliminate the stress of having to find one down the line.
SS: Did you find it hard to juggle your time between a busy career and child rearing? Any tips for our readers on how to find a good balance?
MA: Yes it is hard, and that is one thing we stress in the book. There is never going to be the "perfect" balance but know there will be some days that work is a priority and other times that family wins--so just keep that in mind. I'll give you a good analogy that Jean Chatzky gave us about getting babies to eat their vegetables-- it is not what your kids eat in a given day--it is what they take in over the week. I think the same formula could apply to parenting!
AY: The work/life balance is not always equal. One day work will take priority, the other day your child will. It's okay either way. Perfection is not the end result. Our colleague Rachel Burstein received the greatest advice from her mom when she was having a particularly bad day. Her mom said, "The best thing about being a mom is you get the chance to do it over again the next day."
SS: There is a good deal of humor in Today's Moms. We all know how important it is to have a good sense of humor when raising children. As a successful working mom, dealing with everyday stress and pressure, how do you keep it light?
MA: We laugh a lot and if we've learned anything from our jobs it is not to take ourselves or the moment too seriously. My favorite expression when things aren't going well is "this too shall pass."
AY: It also helps to have a husband who can laugh about it as well... and after the kids are put in bed, wine sometimes helps me laugh more, too! haha.
SS: What is the overall message that you would want your audience to walk away with after reading Today's Moms?
MA: I must buy this book! It will save my sanity and my life!
AY: We've gotten so much feedback from other moms about how comforting and casual the tone of the book is. We want the new moms to know that they have a friend in this book. There is someone's story in the book, from one of the on-air talents, to the contributors, to our colleagues who has probably gone through exactly what they're experiencing.
Does Today's Moms sound like a book that you or a friend would want to read?
Do you have any anecdotes you would like to share here about being a first time mom?