Mystery Do-Gooder Leaves $100's For Shoppers To Find In Purchased Products

By
SheSpeaksTeam
Jul 15, 2016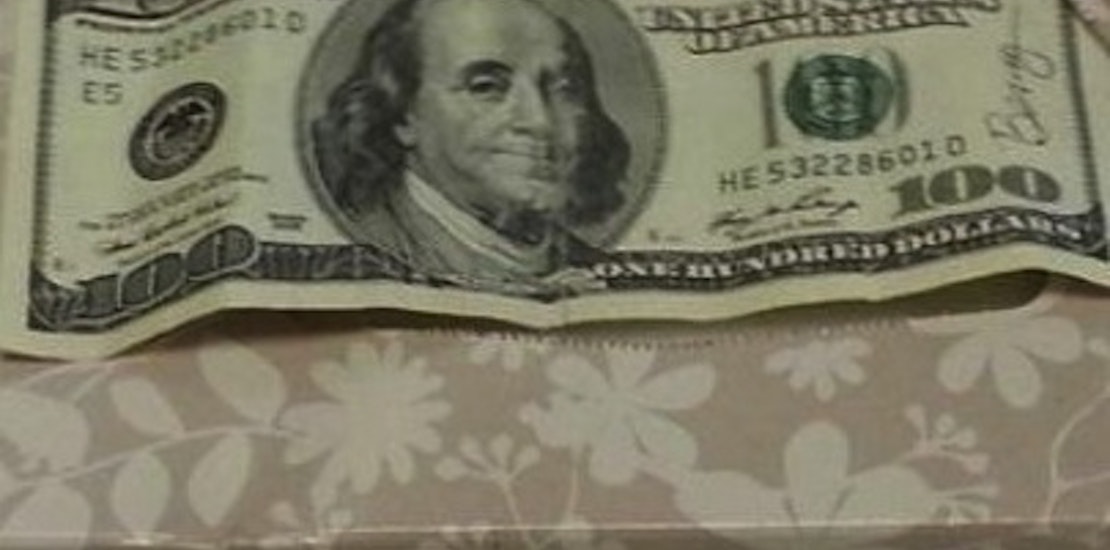 If you live in or around Salem, Oregon you probably already know the tale about the mystery philanthropist nicknamed "Benny". You may even get giddy opening a cereal box hoping that a $100 bill may fall out when you have breakfast. "Benny" as he/she is known to locals has been hiding $100 bills in the vicinity of Salem for more than 3 years now and has brightened the lives of lots of locals.
Journalist Capi Lynn, who follows the Benny stories, is published in USA Today reporting about the mystery philanthropist and how the do-gooder strives to spread hope and inspiration by putting forth these generous acts. The philanthropist has been nicknamed Benny for Benjamin Franklin who is featured on the $100 bill. To date, Benny has given away some $50,000, but there are likely many more unreported that have found $100 bills in Salem. The closest people can come to knowing Benny is through a friend who has come forward to act as a liaison for the philanthropist.
Benny hides the bills inside products in stores and city events. Benny has been known to hide money in many products like cereal boxes, frozen meals, mouse traps, and feminine products. It may be weeks or days after purchase that someone may find the $100 inside the box of a product they purchased.
If you are a beneficiary of one of these acts of kindness, you are known to have been "Benny-ed" in Salem. The $100 bills are signed by the mystery philanthropist and have come to symbolize goodwill in the community. In fact, more than half of those (even children) that find the money take it upon themselves to pay it forward to a charity or someone in need. They may keep the actual bill as a memento, but spend money from their bank account to help others. In keeping the signed bill Lynn writes, "It's a reminder, they say, to give and be like Benny."
What do you think of the mystery philanthropist's work in Salem?
What would you do with found money like this?