Move Over Pumpkin Spice, Tim Horton's Wants You To Try Their New Buffalo Latte

By
SheSpeaksTeam
Oct 13, 2017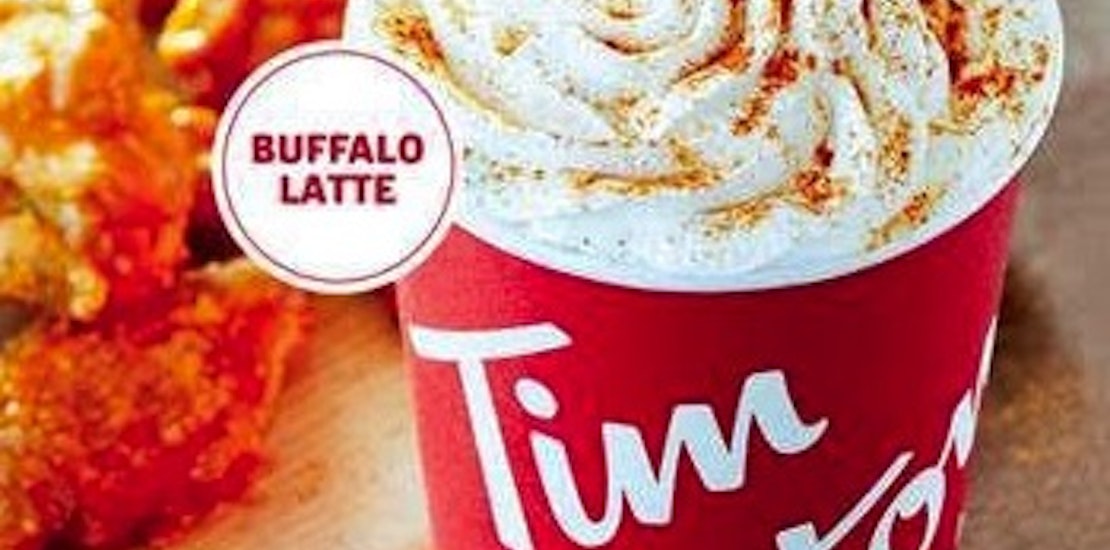 If a pumpkin spice latte just isn't crazy enough for you, Tim Horton's may have a coffee beverage to spice up your life...literally. Okay, so maybe chicken and coffee are not two flavors you've ever dreamed of putting together, but someone over at the coffee chain believes the new Buffalo Latte is exactly what coffee lovers are missing.
That's right, that spicy buffalo sauce we're all used to having on our chicken wings is now being drizzled over whipped cream and served up on top of a latte at Tim Horton's. Mashable reports about the unique new flavor that is now being offered at two of the fast food restaurants in Buffalo, New York. And if there's anywhere else in the world where putting buffalo sauce in a sweet coffee drink will fly, it's gotta be in Buffalo, New York.
The Buffalo Latte is being concocted with espresso, mocha, steamed milk and "bold, buffalo sauce flavor." On top of the creamy spicy beverage, you'll find a generous helping of whipped cream and what they are calling "zesty Buffalo seasoning". The new flavor is only being offered while supplies last, so if you find yourself anywhere near a participating Tim Horton's and are intrigued by the Buffalo Latte - now's your chance. Maybe bring it to your next football viewing party?
What do you think of this unique new flavor being offered at Tim Horton's?
Would you try a Buffalo Latte?