Celebrate Moms Everyday with Bimbo & Marinela

by
SheSpeaksTeam
is this the date @ED : BlogVO [categoryId=70164, blogId=146043, blogTitle=Celebrate Moms Everyday with Bimbo & Marinela , publishingDate=May 06, 2022 12:00 AM, maxResponses=null, noOfComments=null, fileId=43865, blogClosingDate=null, blogCommentClosed=null, blogCategoryId=70164, queryId=0, blogCategoryIdIndex=0, sharedCategoriesList=null, blogStatusId=34, commentsClosedFlag=false, categoryIdForLog=0, blogModuleCategoryId=0, blogFileVo=null, latestCommentsList=null, verticalCatSeoURL=null, currentDate=09/27/2023, blogLink=null, authorName=SheSpeaksTeam, authorLognId=SheSpeaksTeam, authorAcctId=67580, vosTypeid=3, searchTestId=0, searchStatusId=0, searchAuthorType=0, authorBlogNumber=0, surveyData1=null, surveyData1Desc=null, surveyData2=null, surveyData2Desc=null, pullQuoteMemberId=null, filePath=null, fileName=null, vosType=0, subhead=null, offerSubhead=null, description=null, creationTime=null, authorFname=SheSpeaks, verticalCategoryId=null, sectionId=0, imageFileVO=FilesVO [fileId=43865, filePath=null, fileName=null, fileLength=0, fileWidth=0, createdBy=0, createByUser=null, creationTime=null, lastModifiedBy=0, lastModifiedByUser=null, lastModifiedTime=null, mimeType=null, fileRef=null, fileSize=0, extension=null, title=null, body=null, completeFilePath=/pages/img/redesign/blogs/Blog Header_05062022114407.jpg, height=500, width=1000, maxHeight=480, maxWidth=360, displayWidth=360, displayHeight=180, fileStatusId=0, searchKeyword=null, searchFlag=false, queryId=0, isExists=true], seoURL=MothersDay-Celebration-with-Bimbo-Marinela, seoTitle=null, pullQuotesList=null, pullQuote=null, pullQuoteId=0, searchFlag=false, authorByLine=null, authorDesc=null, authorLink=null, authorFileVO=FilesVO [fileId=42371, filePath=null, fileName=null, fileLength=0, fileWidth=0, createdBy=0, createByUser=null, creationTime=null, lastModifiedBy=0, lastModifiedByUser=null, lastModifiedTime=null, mimeType=null, fileRef=null, fileSize=0, extension=null, title=null, body=null, completeFilePath=/pages/img/membersnaps/SheSpeaks_Logo_Symbol_Only_10182021080530.jpg, height=1777, width=1777, maxHeight=50, maxWidth=50, displayWidth=50, displayHeight=50, fileStatusId=0, searchKeyword=null, searchFlag=false, queryId=0, isExists=true], authorFileId=42371, authorType=0, storyImgFileVO=null, storyImgFileId=0, videoHtml=, authorImageFileId=0, authorImageFileVO=null, previousCategoryId=null, previousBlogStatusId=0, fromBlogDetails=0, blogCategoryName=Food, blogCategoryUrl=null, blogCategoryDesc=null, defaultImage=false, tags=null, optionIds=null, tagOptionId=null, tagId=null, tag=null, tagID=0, tagDetails=null, tagIds=null, testId=0, extBlogURL=null, extBlogStatus=0, bloggerSince=null, extBlogLimit=0, authorTestsList=[], blogURL=, blogName=, bloggerProfileId=0, sliderBlog=false, eventonHome=false, vosonHome=false, partyAndGiveawayDate=05/13/2022, imageCredit=@miamiconhijos, pullQuoteMemId=null, offerSubHead=, subHead=, displayOrder=0,includeInGoogleSearch=false]
May 06, 2022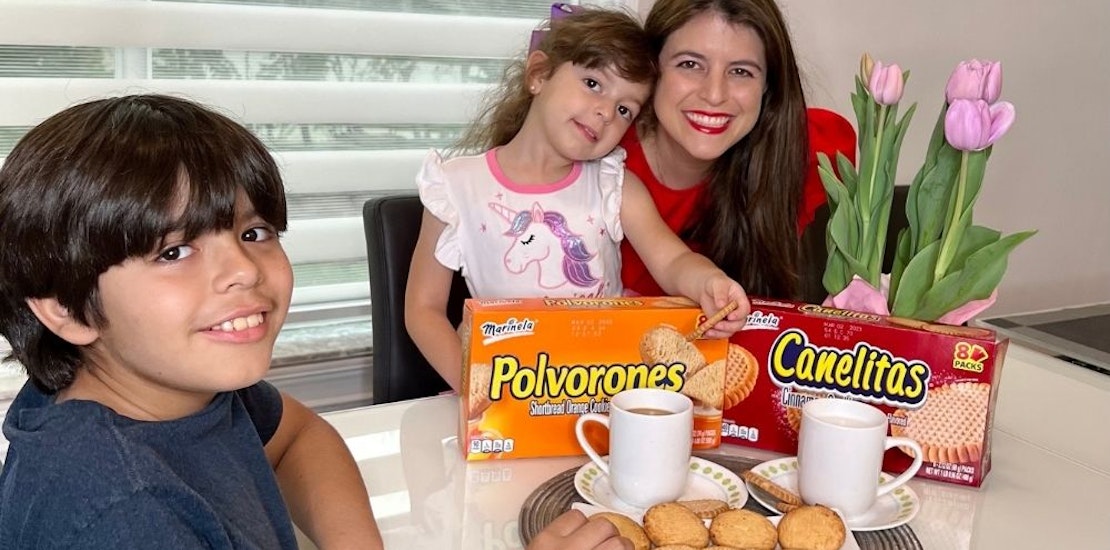 @miamiconhijos
Don't let Mother's Day be the only time you show love to the special women in your life! Here at SheSpeaks, we encourage you to continue the celebration of Mother's Day throughout the year with some delicious Bimbo and Marinela treats from your local Walmart. There's nothing sweeter than picking up some tasty snacks, like Bimbo Conchas, Mini Mantecadas, Nitos and Marinela Barritas Fresa, Barritas Pinas, and Polvorones to give to your loved one! Share a sweet gift, make a dessert board or surprise your loved one with their favorite treat. Check out how SheSpeaks influencers celebrated Mother's Day with Marinela & Bimbo.

Click here to add our favorite Bimbo and Marinela products into your Walmart cart! Plus, enter our giveaway below for a chance to win Bimbo and Marinela Products & a $50 Walmart Gift Card.

Mother's Day with Bimbo & Marinela

This is a sponsored posts for Bimbo and Marinela. One lucky winner will be chosen at random to receive Bimbo and Marinela products & a $50 Walmart Gift Card. Giveaway is open to U.S. residents 18 years or older. Enter through 5/13. Winner will be chosen randomly and notified by email.

Thanks to all who entered! Congrats to our winner SheSpeaks member hooligan86.