More Bang For Your Back To School Buck

By
drodriguez
Aug 18, 2008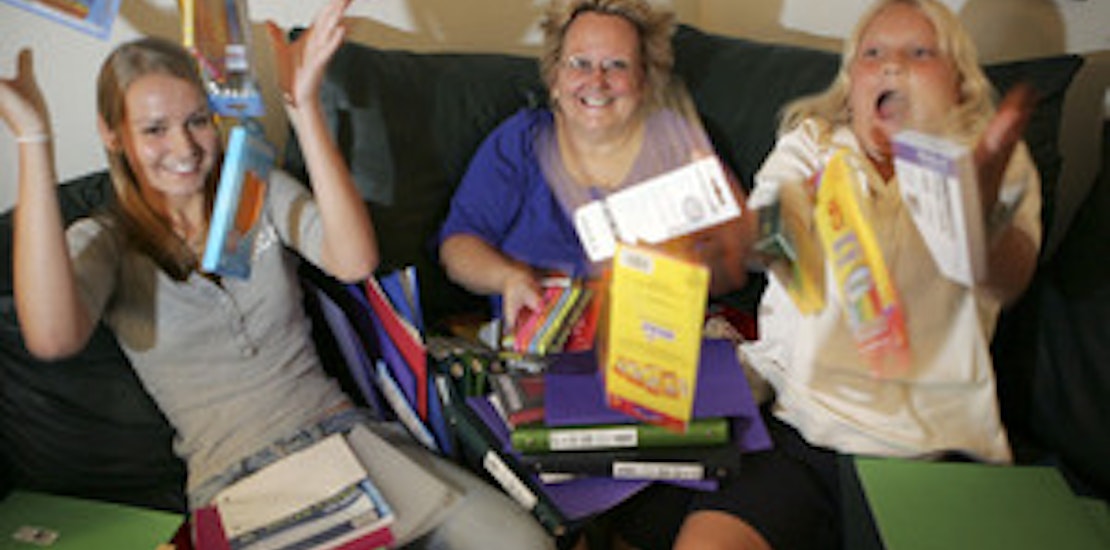 For most parents out there, the end of August means we will be spending a lot of time hitting the stores scrambling for backpacks, folders, and the perfect first day of school outfit for our children. Last year the U.S. Census Bureau reported that $7.5 billion was spent by consumers in family clothing stores. Sales at bookstores were up as well, totaling a whopping $2.3 billion in August of 2007.
It seems though, this year back-to-school shoppers will be looking for the bargains and pinching their pennies more than ever. A recent article from the Miami Herald offers some helpful tips from money experts and parents in the know on how to save a few bucks as you ready yourself for the new school year.
One seemingly obvious, but often overlooked tip they offer is to take inventory of what you already have before leaving to shop. If that old backpack you have can tough it out one more year then there is no need to purchase another one.
As a way to avoid "impulse shopping" the article advises to make a list and stick to it. It is when you walk around aimlessly in a store that you end up spending the most money as well as making unneeded purchases. Also, shopping in second hand stores or hitting the weekend yard sale may prove to be a very thrifty alternative to department stores.
And for the organized-at-heart, it is advised that you shop year round in order to get the best deals. Buying things like folders, pencils, and paper year round will also keep you ready for any early morning surprises when your child lets you know they need some extra supplies.
For the parents whose kids are off to college, the article suggests you take an active role in their textbook shopping. A lot of students and parents are shocked the first time they get their textbook list and see the extremely high prices. If you can buy a used book, definitely do it. If the school's store does not offer them, there are many websites that sell used textbooks.
What do you think of some of the tips offered above for back to school shopping?
Do you have any secrets on how to save this August?