Moms and Daughters Face the Ultimate Challenge: Take an Honest Selfie

By
SheSpeaksTeam
Feb 02, 2014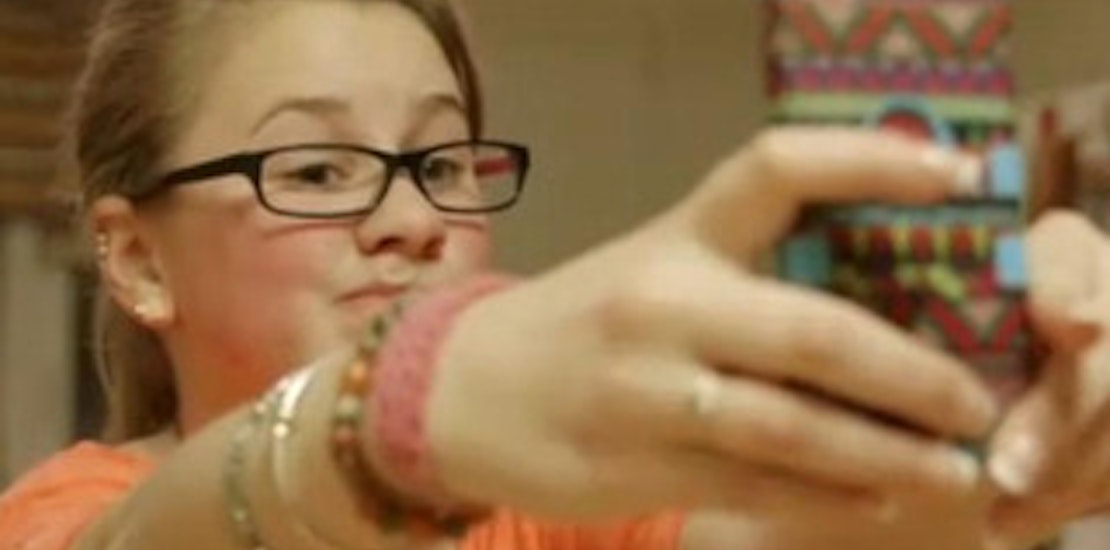 Many moms are aware of the warnings that when it comes to body image, we are our daughters' biggest role models. A new Dove sponsored documentary explores the mother/daughter relationship and how young women often look to their mothers when deciding how to feel about themselves. The film, recently released at the Sundance Institute's Women, focuses on moms and daughters and the popular act of taking a selfie.
Participants in the short documentary were asked to take candid photos with a smartphone to document some of their perceived flaws. Rather than deleting most of the images before they find the perfect angles, teens and their moms were asked to just snap the photo.
Director of the film, Cynthia Wade, told Today about the process and feelings she wished to capture with the selfies. She says, "The selfie on the surface seems really simple but when you think about how many selfies people take and then delete or they filter or they somehow change before they put it out there, I really wanted to explore the honest selfie."
Many of the young women involved in the film found it most surprising that their moms had insecurities about their looks. Teen Harper Gantz explains, "It's really difficult for me to see my mom feel uncomfortable about herself because I think she's just my biggest role model and the most beautiful person I know."
And after viewing her daughter's segment of the film, Julie Hiam (Harper's mom) was shocked too. She tells Today, "Doing this was such an eye opener for me because I always thought that I didn't pass any of those insecurities on to Harper. In fact, I didn't even know she knew about them."
The filmmaker's hopes are that moms and daughters come away with a message about the beauty that comes with being confident and comfortable with who we are and the way we look.
What do you think about this short documentary that challenges moms and daughters to take honest selfies?
Do you think daughters can sense their mom's insecurities and in turn develop some of the same feelings about themselves?