Moms Talk More To Their Infant Daughters Than Sons

By
SheSpeaksTeam
Nov 05, 2014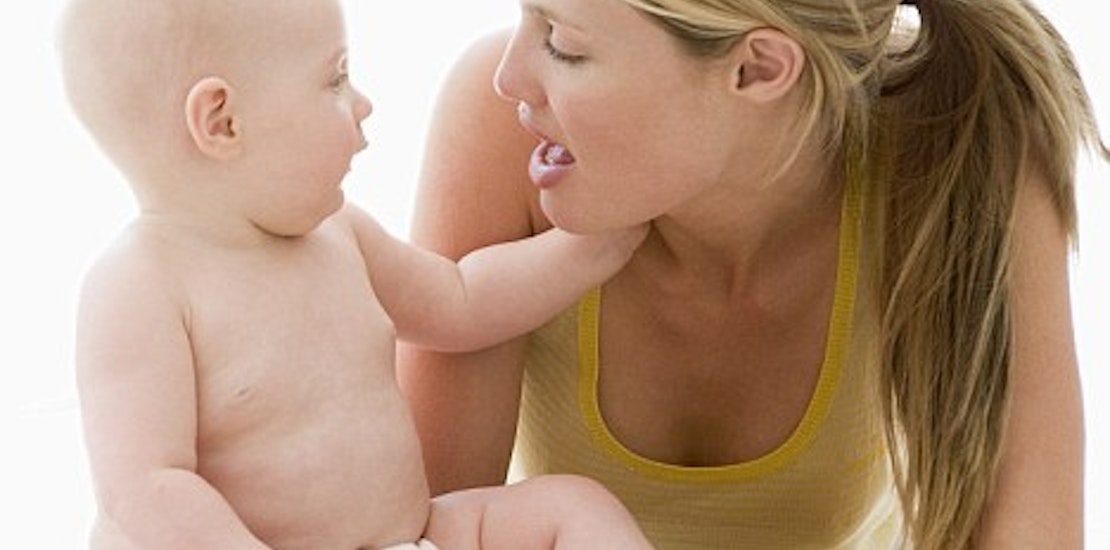 It will come as no shock to learn most moms often find themselves talking "baby talk" when communicating with our babies. But does the way we talk and the length of time we speak depend on whether we are communicating with a son or daughter? A new study suggests moms have a lot more baby talk chats when they are talking to a baby girl rather than a boy.
Today reports about the study from Rhode Island that analyzes the way moms and dads talk to their infants. It may come as no surprise, but moms take home first prize for talking to their babies the most. When a baby coos, dads only respond about 27 to 30 percent of the time by talking back compared to moms who respond 88 to 94 percent of the time.
Researchers also found that moms tended to have more of the baby convos with their daughters than their sons. This may have something to do with the fact that baby girls have an earlier "brain maturation" and can make eye contact sooner than boys.
Since this type of back and forth communication is so important for the development of language in babies, are we harming our sons by not talking to them as much? Childhood development expert Dr. Julie Braungart-Rieker explains why she doesn't think so. Braungart-Rieker says, "My take is 'no,' there's no reason to worry since it seems to even out as a child gets older."
What do you think of the new study that suggests moms talk more to their daughters than they do to their sons when they are infants?
What was your experience talking "baby talk" to your kids?