Mom's Best Peanut Brittle
submitted by ironram1 {1 Recipe}
Prep Time:
10 Mins
Cook Time:
20 Mins
Total Prep + Cook Time:
30 Mins
Level:
Medium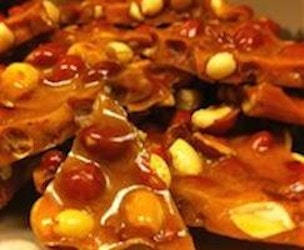 Makes: 4 OZ
Description: Here's the recipe my Mom has made for fifty years or so!
Ingredients:
1 cup white sugar
1/2 cup light corn syrup
1/4 tsp salt
1/4 cup water
1 cup peanuts
2 tbsp butter, softened
1 tsp baking soda

Instructions: Grease a large cookie sheet. Set aside.
In a heavy 2 quart saucepan, over medium heat, bring to a boil sugar, corn syrup, salt, and water. Stir until sugar is dissolved. Stir in peanuts. Set candy thermometer in place, and continue cooking. Stir frequently until temperature reaches 300 degrees F, or until a small amount of mixture dropped into very cold water separates into hard and brittle threads.
Remove from heat; immediately stir in butter or margarine and baking soda pour at once onto cookie sheet. With 2 forks, lift and pull peanut mixture into rectangle about 14x12 inches; cool. Snap candy into pieces.
Other recipes in desserts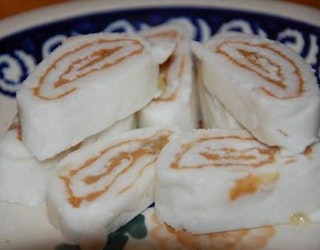 By
Desertlover
Dec 14, 2011
This is a recipe that's been in my family since the Depression era. It was inexpensive to make and pretty easy. You only need three ingredients. And q…
Read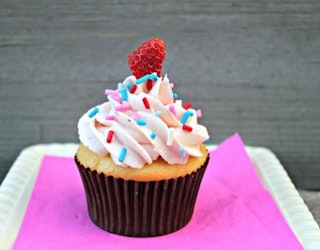 By
MeandMyPinkMixer
Apr 16, 2012
A taste of berry goodness in every bite!
Read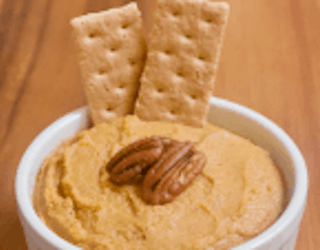 By
Greenbeardreamer
Oct 07, 2020
Perfectly spiced Carrot Cake dessert hummus that tastes like a fresh from the oven baked good! Creamy, smooth, and just sweet enough to satisfy all your …
Read