Mom Poses as Daughter To Take Her Pre-University Exam

By
SheSpeaksTeam
Jul 09, 2013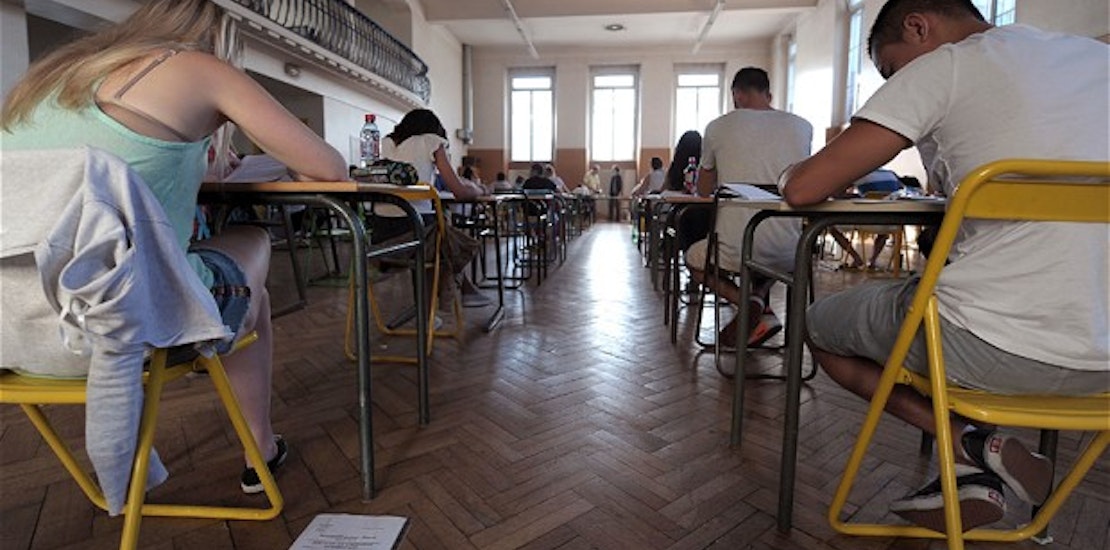 We all know how stressful pre-college tests can get. Students often prepare for years before taking the SAT's and still stress out over how they'll do when they actually sit down to take the real test. Most parents help their kids out anyway they can to lessen the stress and ensure their child does the best they can, but one parent in France crossed the line when she posed as her own child to take the test for her.
The Telegraph reports about the 52 year old Frenchwoman who got caught taking a pre-university in place of her 19 year old daughter. Complete with a teenage disguise of low-waisted jeans, Converse sneakers and what is being described as "elaborate makeup"
The mom, known as Caroline D. entered the testing facility where she made it past the first check-in. As she sat to begin the test meant for her daughter one of the supervisors realized the mom's cheating ways. However, instead of putting a stop to it the supervisor waited until she had taken the three hour test before she was escorted out of the facility accompanied by plain clothed police officers.
Representatives from the school explain why the mom was not pulled out when the supervisor first recognized her as an impostor. The school official said, "Intervening during the exam could have disturbed the other candidates, and created a reason to cancel the test for everyone."
The mom, who has since confessed to her wrongdoing, faces fines and possible jail time for fraud while her daughter may be banned from official tests for a maximum of 5 years.
What do you think of the story about the mom who helped her daughter cheat on pre-university exams?
How do you and your kids deal with the stress of preparing for exams like the SAT's?