Miss America Gets Real About Anorexia

By
drodriguez
Mar 20, 2012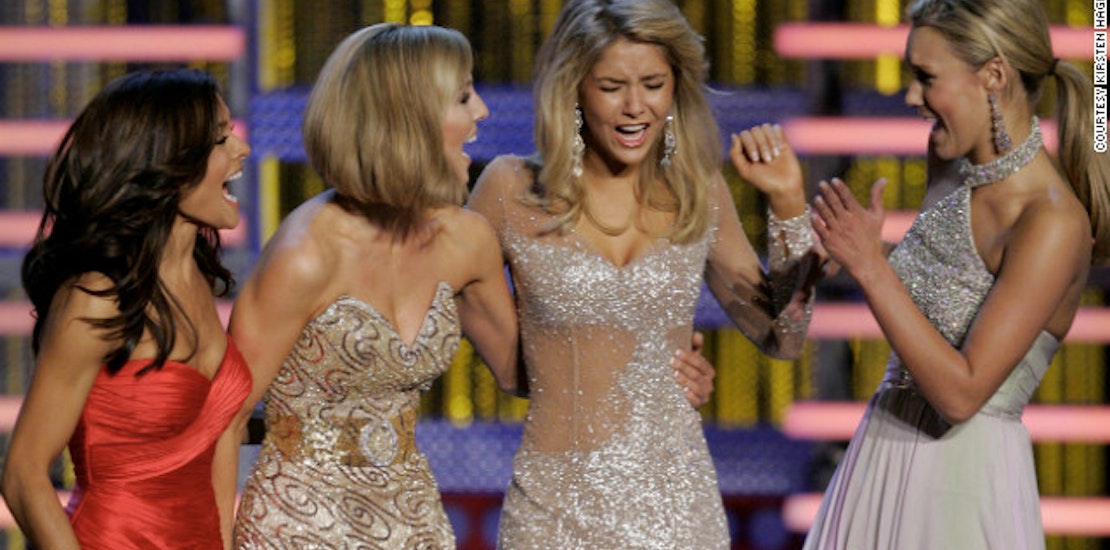 A former Miss America, Kristen Haglund, has a message to share and it's not about world peace. Since her 2008 win, Haglund has used her crown as a platform to raise awareness about eating disorders like anorexia.
Haglund knew the disease of anorexia all too well as she first began her struggle with the eating disorder when she was just 12-years-old. A recent report from CNN spotlights the beauty queen's struggle and her plan to help other young women fighting this disease.
Beauty pageants were not Haglund's first love, instead she turned to ballet at a very young age. She describes how being a ballerina may have given her the wrong idea regarding body image. She says, "I was in ballet from just 3 years old. So from a very early age, the ideal female body type was very thin. That was the first image I had in my brain; I always equated beauty and worth with being skinny."
Haglund began severely restricting her food intake to just 900 calories a day on a diet consisting of diet coke, coffee, gum, and an occasional spoonful of peanut butter. It may sound severe, but Haglund is not alone when it comes to suffering from eating disorders. In the past, SheSpeaks has reported about anorexia the Department of Mental Health's data that shows 8 million Americans suffer from eating disorders and 7 millions of these people are women.
After years of undergoing outpatient treatment and learning about her disease, Haglund feels like she has it under control. She has now made it her mission to help as many women battling anorexia as she can. Since her 2008 win. Haglund has set up the Kirsten Haglund Foundation which offers financial assistance for those in need of treatment for eating disorders.
What do you think of former Miss America, Kirsten Halgund's mission to raise awareness about eating disorders?
Have you or someone you loved struggled with an eating disorder? Tell us about your road to health and recovery!