Minion Easter Eggs with #SheSpeaksTV

By
SheSpeaksTeam
Mar 22, 2016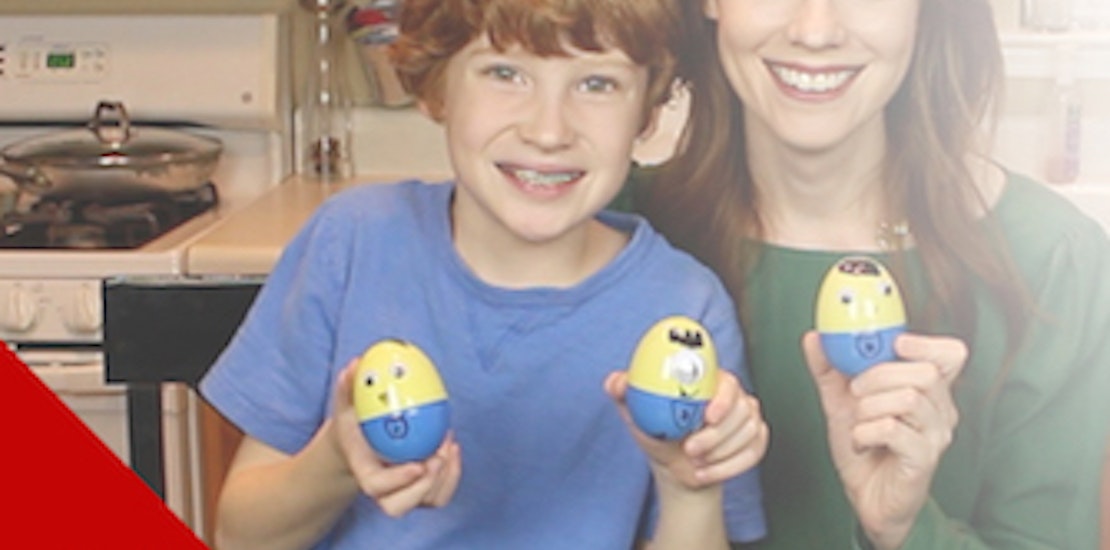 Easter eggs with a twist! Learn how to make these cute minion easter eggs from "Minions" and "Despicable Me" with SheSpeakTV's Keri Lumm. Find out how easy or hard this Pinterest Test really is!
Let us know in the comments below: How do you like to decorate your Easter Eggs?
Or better yet, Tweet a photo of your decorated eggs to @Shespeaksup
Share this video with your friends! Click here to tweet: "Minion Easter Eggs? Say no more! Tune into #SheSpeaksTV to find out how to make these guys! bit.ly/1UBSitM"
WATCH MORE "HOW-TO VIDEOS" below!
- Kids Table Set Up & Decoration
- DIY Glitter Slime | Woman vs. Pin (How-To Pinterest Test)
- DIY Date Night at Home | Italian Food Picnic
Our videos are created by women, for women. At SheSpeaksTV, we're handing you the microphone to talk about issues that are important to you, and to provide you with lifestyle tips on everything from beauty to parenting. Stay for awhile & join the conversation!