Millennial Parents More Likely To Open Social Media Accounts For Their Babies

By
SheSpeaksTeam
Oct 23, 2014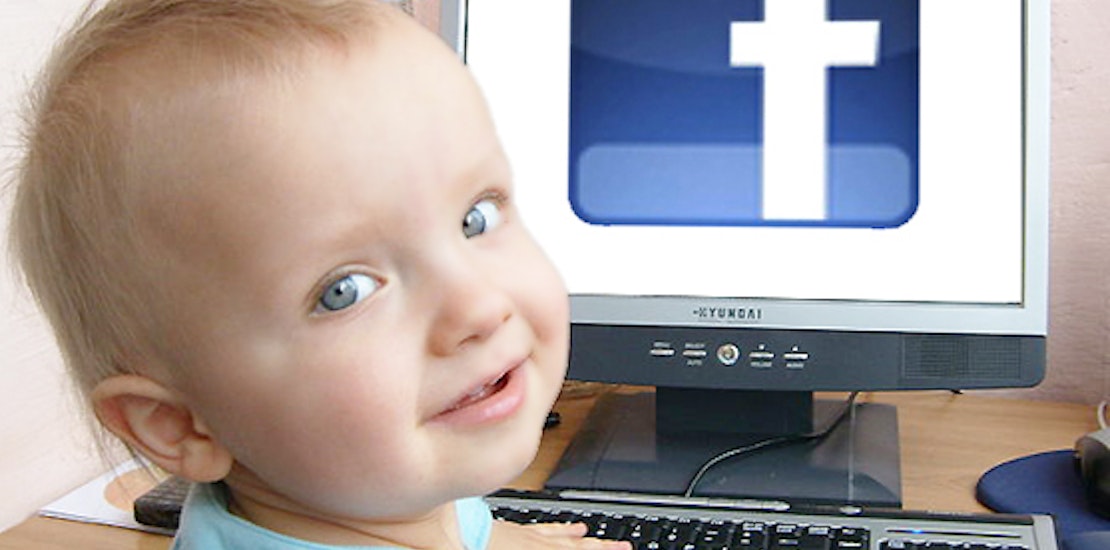 Every day kids are joining social media sites younger and younger, but for millennial moms no age is too young to have your own Facebook account. According to a new survey from Gerber.com 40 percent of millennial moms have opened a social media account just for their babies.
Today reports about the Gerber poll and why millennials age 18 - 34 feel the need to have a separate account set up with their baby's name. Lily Silva, mom to Mateo, found the decision to open up an Instagram just for her son an easy one. She explains, "I think everything my son does is cute and I would love to post pictures all day long of what he does—but, I didn't want him to hijack my page. I'm still me—I'm a mom, but I'm also a daughter, girlfriend, employee. Although Mateo is the most important thing in my life, it's a step I took to make sure I remained me."
Keeping baby's pictures and news separate from your own Facebook or Instagram seems to be a away for moms to keep more of their own identity within social media circles. It's also a good way for friends to decide if they want to see so much of your son/daughter. Silva explains, "You get to decide whether you see pictures of Mateo all day or not by clicking follow on his Instagram page. I try not to drown people in Mateo pictures on my own page."
Family and friends who want to be more involved may be asking for updates and photos more often than others and having an account specifically for this purpose suits the needs of a lot of parents. But what about the upkeep? Having one social media account for yourself is time consuming, what happens when you add an extra? One New York mom says of 18 month old son's account, "It wasn't that I ultimately decided against having an account for him. I was posting so many photos of him on my own Facebook and Instagram that it just took too much time to keep logging in and out between our accounts. [Nevertheless,] he still has 79 followers and his last post was 65 weeks ago!"
What do you think of the prevalence of millennial parents giving their babies their own social media accounts?
Do you think this can help to keep a parent's social media identity separate from their baby?