Milan's Fashion Week Sees Men's Wear Take on a More Feminine Look

By
SheSpeaksTeam
Jan 17, 2019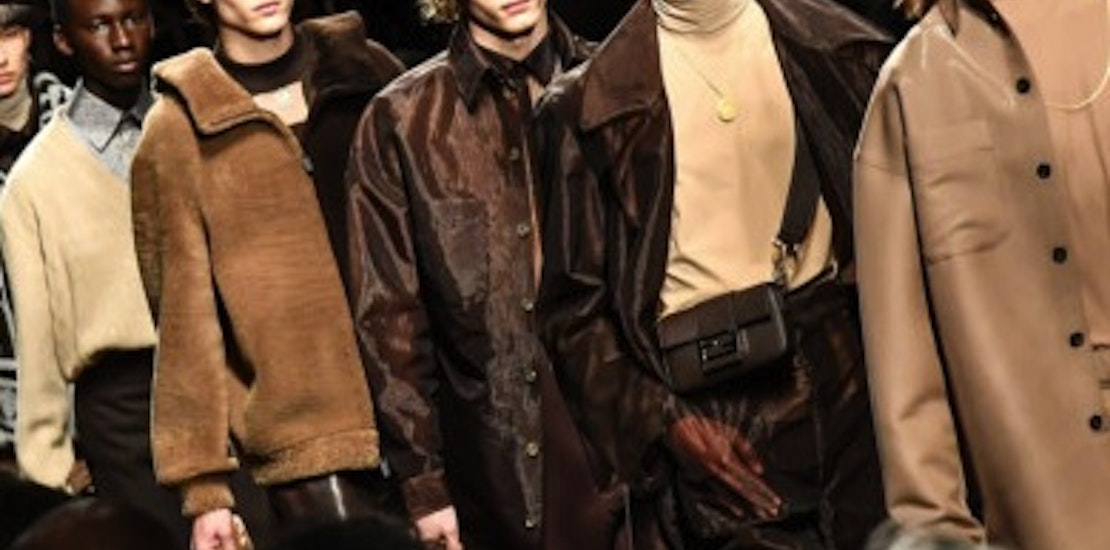 Don't be surprised if in coming months you begin to see men's fashion take on a more feminine touch. Designers in Milan rolled out new men's looks during fashion week recently that sent a clear message that the modern man doesn't mind getting in touch with his feminine side through fashion.
The Associated Press reports about the fashion trends presented in Milan from big time designers like Armani and Fendi. Inspired by current global events that have shed a light on sexual harassment and assault on women, designers hope that by adding feminine touches to the male wardrobe they can send a positive message of unity.
Men strutted down the runway in shinier, sheer textiles while donning scoop necks, lace and sequined garments.Emporio Armani had their models looking rather soft and cuddly rather than sharp and masculine. There were big fuzzy sweaters, shaggy synthetic fur lined coats, and velvet coats worn over double breasted suits.
Fendi presented a much more formal look for men rather than a typical streetwear collection. Models showed off suits with shiny material, sheer-collared shirts, and organza tuxedo jackets. Allesandro Dell'Acqua sent a message that he says questions the idea of masculinity with lace shirts, plunging scoop necks and sheer cable knits for his N21 collection. Dell'Assandro believes that by challenging these sterotypes, he can help men better understand themselves as well as "the world around, including the major decisive change on the part of the female universe."
What do you think of the feminine touches being added to men's wear by designers at Milan's fashion week?
Do you look forward to seeing a more feminized male wardrobe?
*Photo: AFP/Andreas Solaro*