Melt the Stress Away In An Adult Sized "Womb Chamber"

By
SheSpeaksTeam
Mar 09, 2015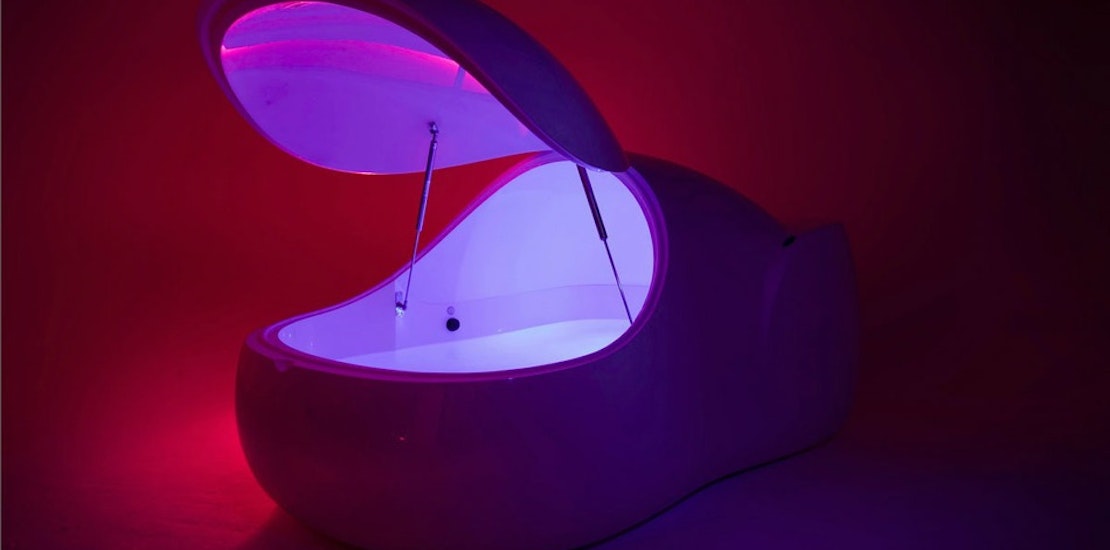 If you want more of a meditative experience than just sitting in a quiet room alone for a few minutes, than you may be in luck. For folks who want to truly connect with their inner selves, the adult sized "womb chamber" or flotation therapy may be just what you're looking for.
Mashable reports about the womb chambers that have been gaining in popularity recently. The idea of this type of sensory depravation therapy has been around for decades, but is now becoming popular again as a way to relieve stress, anxiety, depression, sore muscles and more. People who undergo flotation therapy will lie in the pitch black tank in salt water set at 94 degrees (about the same as your skin). They are completely cut out from sound and see nothing during the therapy. It is truly sensory depravation – leaving you only with your thoughts.
To the claustrophobic this probably sounds terrifying, but many attest to the health benefits of flotation therapy. It is believed that the tank allows for complete relaxation because the surroundings put the body into a neurological state that mimics sleep.
First popularized out West, the tanks are now making their way to the East Coast and Canada. Christina Pistone is the co-founder of hydro-therapy spa in New York called Vibrant Sea and she learned about the benefits of flotation therapy after experiencing extreme jet lag when she was a flight attendant. She explains, "Before, it was like a weird, mysterious thing that a lot of people didn't know about. On the mental [and] emotional level, we're so overstimulated in our everyday lives, especially in New York City. Getting into that place where you can sit with your own thoughts and be quiet – it's the perfect meditation place."
What do you think of "flotation therapy"?
Would you ever consider sitting in a "womb chamber" to alleviate stress?