Melissa Rivers and The Academy Respond After Joan Rivers' Oscar "Snub"

By
SheSpeaksTeam
Feb 24, 2015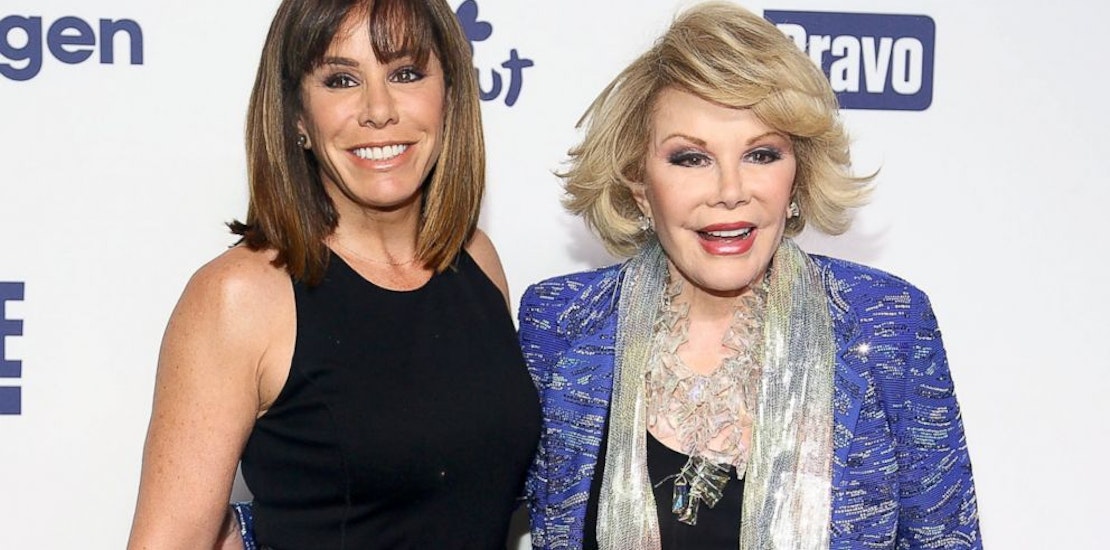 Fans of the late Joan Rivers were both surprised and offended that the comic legend was not included in this year's In Memoriam segment during the Oscars. Rivers and her daughter Melissa became famous for red carpet quips and entertaining celebrity interviews before the big show. Many fans tuned in just to hear what Rivers thought of the fashions that year.
Though Rivers was missing from the In Memoriam section, Giuliana Rancic and E! producer Melissa Rivers made sure to pay tribute during E!'s red carpet coverage. Rancic referred to Joan Rivers as a mentor and "dear friend" and Melissa reminisced about joining her mom on the red carpet in years past. Melissa said after a montage featuring red carpet antics with her mother, "It's hard to believe it was 20 years ago that my mother and I stood on this very red carpet for the first time. We didn't know that walking into a building [the red carpet] was turning into an event."
ABC News reports about how since the Oscars both Melissa and the Academy has released statements regarding the "snub". The Academy explains, "Joan Rivers is among the many worthy artists and filmmakers we were unfortunately unable to feature in the In Memoriam segment of this year's Oscar show. She is, however, included in our In Memoriam gallery on Oscar.com."
Melissa, however was not pleased with the omission and felt her mother should have been included in the TV coverage. She wrote on Joan's Facebook page, "It would have been nice, especially considering the impact she had on the awards season." She adds, "But Cooper and I have been overwhelmed with support and love over my mom's passing and we choose to focus on that."
Did you watch the Oscars?
What do you think about Joan Rivers not being included in the In Memoriam segment during the Oscars this year?