Meet Lucas, Gerber's First Spokesbaby With Downs Syndrome

By
SheSpeaksTeam
Feb 13, 2018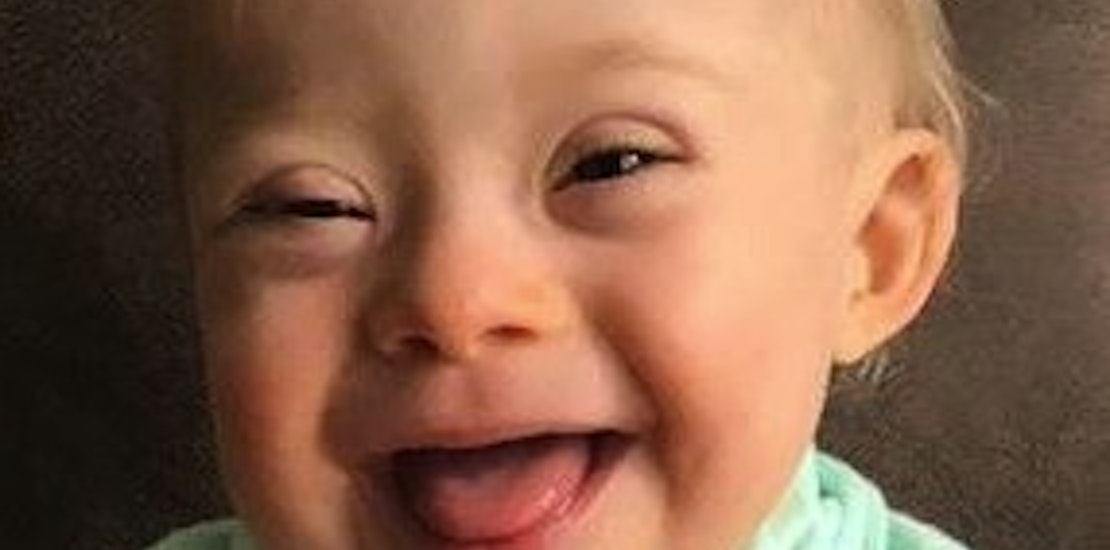 Gerber babies, in all their cuteness, has never seen a brand ambassador like one-year-old Lucas Warren from Dalton, Georgia. The smiley Lucas has become Gerber's first baby with Downs Syndrome to be named a Gerber Baby - and they've been running the yearly contest for almost 100 years.
Today reports about Warren's historic win over 140,000 other entrants that poured in for the 2018 contest. Mom, Cortney Warren, was encouraged to enter her son when a family relative alerted her to the contest. She submitted a photo of Lucas and soon was told he would be Gerber's Spokesbaby this year. Cortney describes Lucas' personality which is easily conveyed in his adorable photos. She says, "He's very outgoing and never meets a stranger. He loves to play, loves to laugh and loves to make other people laugh."
Dad, Jason Warren, is pleased with Gerber's decision to make his son the spokesbaby and believes this can help the special needs community. He explains, "We're hoping this will impact everyone — that it will shed a little bit of light on the special needs community and help more individuals with special needs be accepted and not limited. They have the potential to change the world, just like everybody else."
And just like all of the other Gerber Babies, Bill Partyka, CEO and president of Gerber, explains how Lucas' photo stole the hearts of judges at the company. Partyka says, "Every year, we choose the baby who best exemplifies Gerber's longstanding heritage of recognizing that every baby is a Gerber baby. This year, Lucas is the perfect fit."
What do you think of this year's Gerber Baby?
Do you think Lucas can help others in the special needs community gain more acceptance?