Meat Sauce
submitted by Sculthorpe {1 Recipe}
Prep Time:
15 Mins
Cook Time:
1 Hr
Total Prep + Cook Time:
1 Hr 15 Mins
Level:
Easy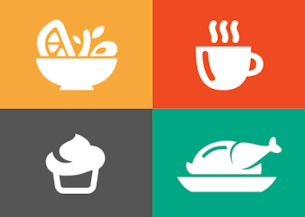 Makes: 10 Servings
Description: Grammy's delicious ground beef sauce recipe that can be served over pasta to a crowd! You can substitute the ground beef with turkey meat if you prefer. I serve mine with whole grain pasta to keep it on the healthier side, but any kind of pasta can be used. Enjoy!
Ingredients:
2.5 lbs. Ground Beef
1 Onion
3-4 Garlic Cloves
One 28oz Can Diced Tomatoes
One 14.5oz Can Diced Tomatoes
One 28oz Can Tomato Sauce
5 Bay Leaves
2-3 tbsp. Oregano
1/4 cup Sugar
3 tbsp. Olive Oil

Instructions: Chop onion and garlic and sauté in olive oil over medium heat. Add ground beef and a teaspoon of salt, and cook until the meat is done. Add canned tomatoes, sauce, bay leaves, oregano and sugar. Mix well and simmer for one hour. Enjoy!
Other recipes in main dishes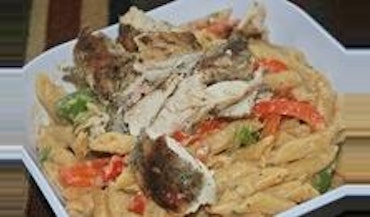 By
homemadezagat
Oct 22, 2014
A quick and delicious pasta dinner with a Caribbean flair.
Read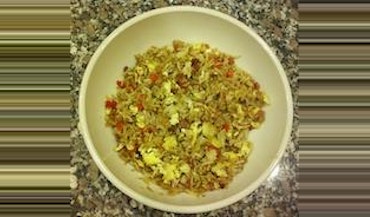 By
jessicamac
Oct 04, 2011
We always make extra rice, to have leftovers for fried rice. There are almost infinite fried rice variations, and it's a great way to use leftovers. Br…
Read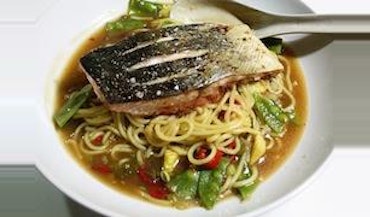 By
mprezz
Aug 06, 2014
A lite summer patio dinner.
Read