McDonald's Can Now Ask: "Want Your Big Mac In A Small, Medium or Large?"

By
SheSpeaksTeam
Jan 30, 2017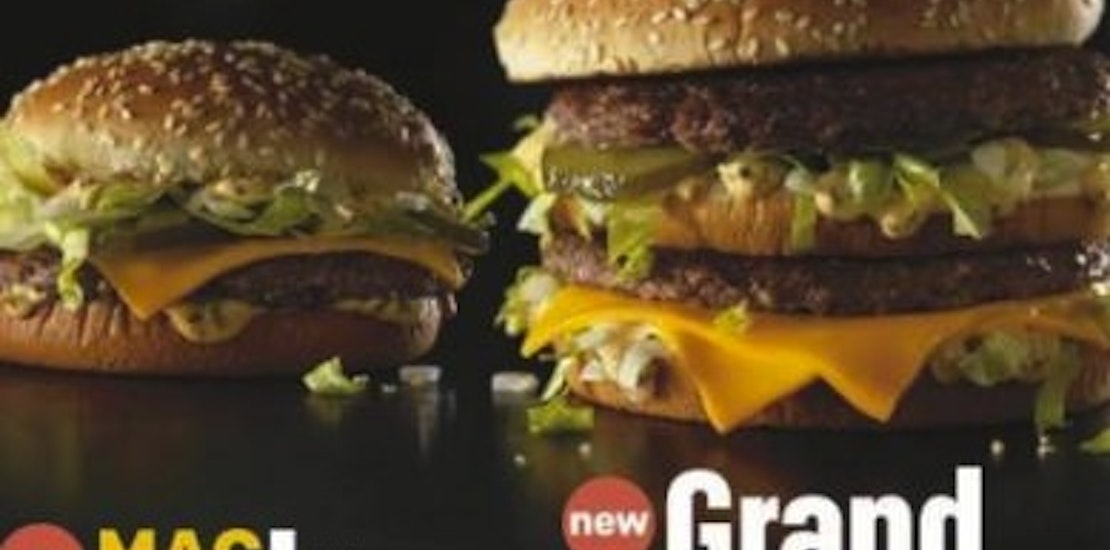 For many who hear the words Big Mac, visuals of a fast food sandwich may automatically dance in your head. But when McDonald's learned that only 20% of millennials had ever even tried the fast food restaurant's staple sandwich they came up with a plan to change that. In an effort to draw attention to the sandwich and appease more diners, the burger slinging chain recently rolled out the Big Mac in 2 additional sizes.
Today reports about McDonald's move to offer the sandwich in a limited edition three sizes for customers to choose from. If you are not so hungry or in a health conscious mood, the Mac Jr. may be what you're looking for. The smaller version of the Big Mac comes with only one patty, but still has that iconic Big Mac sauce on the sesame seed bun and it will only set you back about 460 calories...if you're counting.
Of course, diners can still order the classic Big Mac in all its glory, but if you're really hungry the larger Grand Mac features bigger patties at ⅓ pound of beef and an extra slice of cheese. All of the extras though will add up when it comes to calories intake, the Grand Mac contains 860 calories which is almost twice as much as that Mac Jr.
McDonald's chef, Mike Haracz, seems pretty confident that these new sized sandwiches are just what fast food diners are looking for. He says, "The Big Mac is a legend and a great-tasting burger with hints of pickle relish, mustard, garlic and onions. We listened to our customers who told us they wanted different ways to enjoy the one-of-a-kind Big Mac taste."
And as an added bonus, McDonald's will also offer a very limited 10,000 bottes of that special Big Mac sauce at participating locations starting on January 26th. And if you thought Big Mac sauce was merely Thousand Island dressing, you're wrong. USA Today quotes a statement from McDonald's spokeswoman Becca Hary explaining, "The Big Mac Sauce is unique to McDonald's and includes a classic combination of ingredients. The Bic Mac Sauce remains timeless and customers around the world continue to enjoy its signature taste."
What do you think of McDonald's rolling out the classic Big Mac in 3 sizes?
Would you be more likely to order this sandwich with the new size choices?