Mattel Unveils the First Ever Smart Barbie

By
SheSpeaksTeam
Mar 01, 2015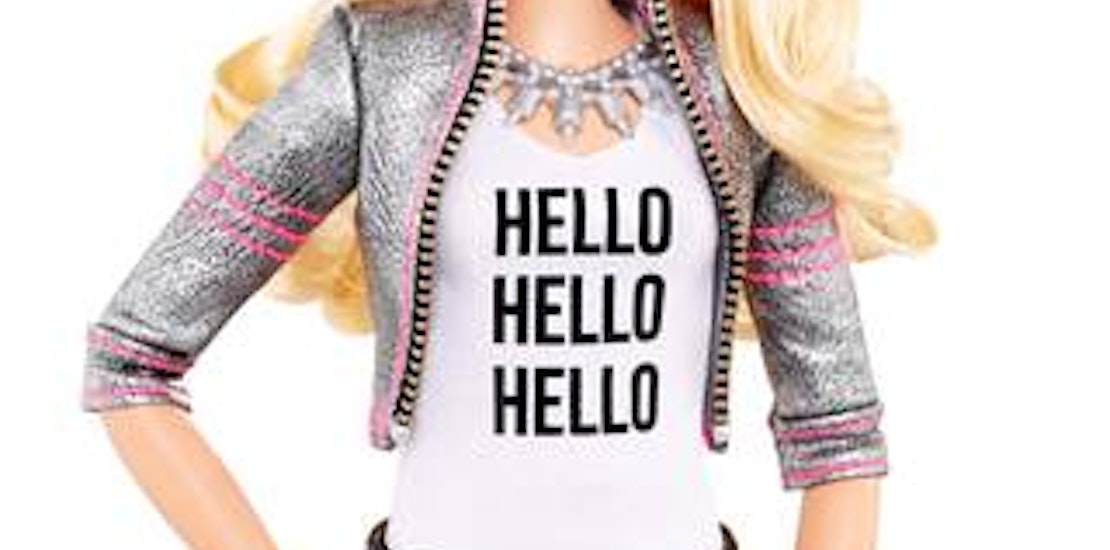 Tired of your kids nabbing your iPhone to talk with Siri? Mattel recently unveiled a new Barbie that will allow kids to converse with the perky blond doll for hours and always have new things to say. The new toy has been named Hello Barbie and connects to Wi-Fi and uses speech recognition technology to allow it to truly be a "smart doll".
Today reports about the Hello Barbie that can tell jokes, converse back and forth with your child, play games and adapt to the owner over time. In order to play with Hello Barbie you will have to connect her to your Wi-Fi and she has to be recharged after 60 minutes of talk time.
The continuous data Hello Barbie will receive via Wi-Fi allows her to stay current with the times, so she'll know what your child's talking about when she gushes over her favorite new song or show. Hello Barbie also gets to know her owner over time, learning and remembering all their likes and dislikes.
Hello Barbie's got a sensor on her belt that will get her talking when pressed. You can pick up a Hello B
arbie once they hit the shelves this fall for around $75.
What do you think of the new smart Barbie?
Do you think your kids would like to play with Hello Barbie?