Mattel Just Made Lots of Little Girls With Type 1 Diabetes Happy

By
SheSpeaksTeam
May 09, 2016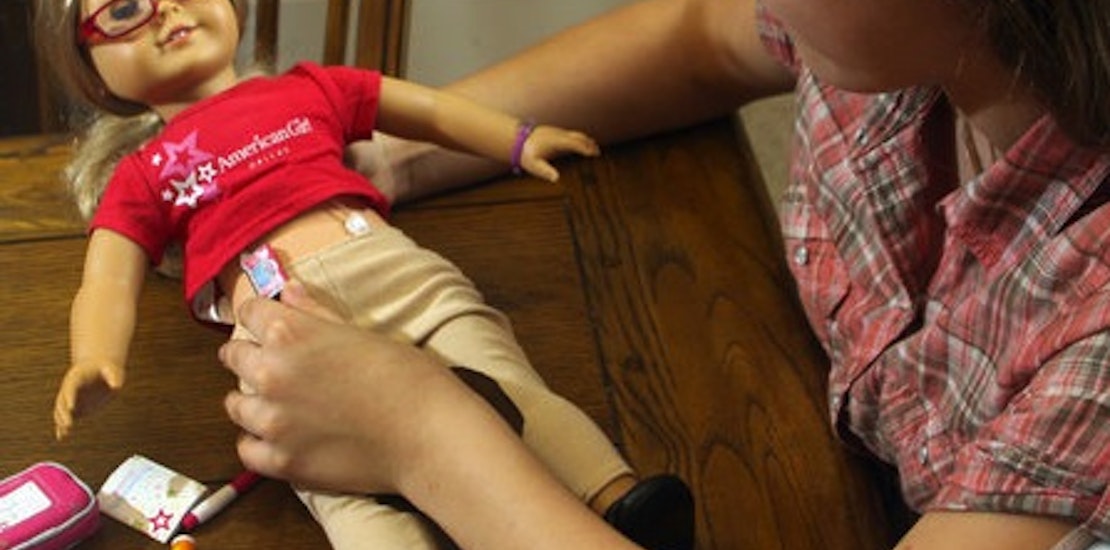 The American Girl doll often finds its way on the wishlist of many young girls. The Mattel-owned doll maker offers a wide variety of dolls so that most girls won't feel left out when looking for a toy to relate to. But one little girl who had just been diagnosed with diabetes was feeling very different and thought it would be pretty neat to have an American Girl doll that was really just like her.
Today reports about American Girl's latest accessory that was inspired by a petition created by Anja Busse two years ago when the 11 year old was first diagnosed with Type 1 diabetes. In the Change.org petition she wrote to the Mattel company saying, "I'm 11 and I just got diagnosed with diabetes a little over three months ago. I feel so different now and my whole life has been turned around. I want to have diabetic accessories for my American Girl doll so she is just like me."
Busse received more than 4,000 supporters for her petition and has since declared victory after American Girl announced it would be offering the accessory at stores for $24. The kit will include all the bells and whistles any young girl with Type 1 diabetes would need including an insulin pump, glucose meter, lancing device, insulin pen, glucose tablets, medical alert bracelet, insulin pump skin stickers, diabetes log book, and a bag.
In the past, the brand has strived to be as inclusive as possible offering wheelchairs, hearing aids, service dogs, lunch kits that are free of allergies, and dolls without hair. And so far it seems that the Type 1 diabetes kit accessory is a hit among kids and parents alike One recent reviewer wrote of the new accessory, "My granddaughter was three years old when she was diagnosed...This diabetes care kit will go a long way in helping her feel 'part of the gang,' by giving her an opportunity to talk about and teach others about her diabetes."
Do your children play with American Girl dolls?
What do you think about the new diabetes care kit accessory they are offering?