Matt Lauer's On-Air Blunder Considered Sexist

By
SheSpeaksTeam
Jun 27, 2014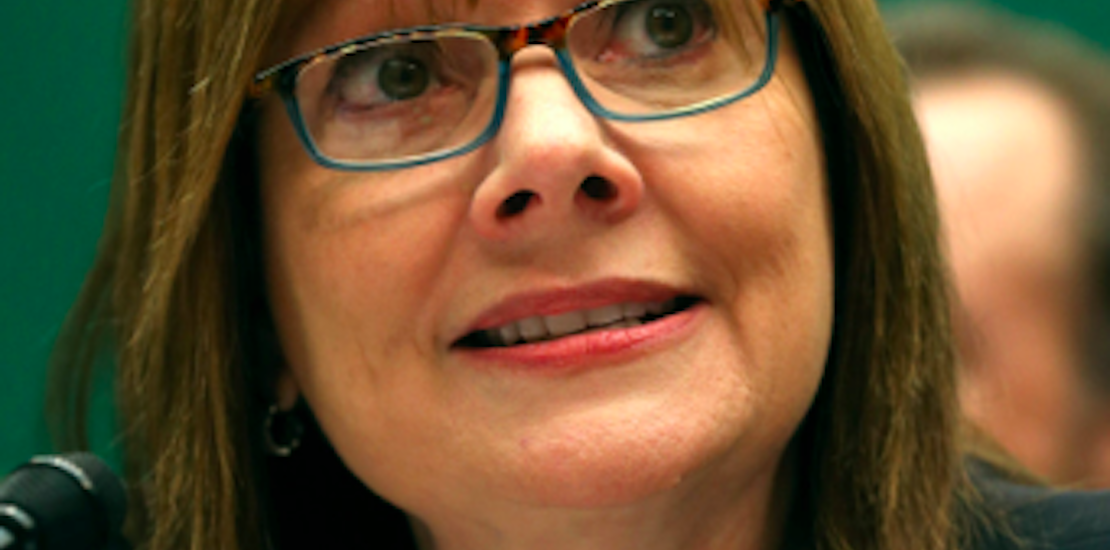 Mary Barra is the first woman ever to run a global car company, General Motors (GM). She started last year after working for the company for 30 years. A few months ago she appeared in Congress, answering to members who grilled her about GM's ignition switch scandal which resulted in a number of deaths and accidents.

Yesterday Barra appeared on the Today Show in an interview with Matt Lauer, and it's not surprising that he brought up her Congress interview, but it was surprising that he asked if she got her job because of the company's desire to have a maternal figure leading the company through a bumpy time. Barra is the mother of two children.
Here are a few snippets from the interview:
LAUER: I want to tread lightly here. You've heard this. You heard it in Congress. You got this job because you're hugely qualified, 30 years in this company a variety of different jobs. But some people are speculating that you also got this job because as a woman and as a mom because people within General Motors knew this company was in for a very tough time and as a woman and a mom you could present a softer image and softer face for this company as it goes through this horrible episode. Does it make sense or does it make you bristle?
BARRA: Well it's absolutely not true. I believe I was selected for this job based on my qualifications. We dealt with this issue — when the senior leadership of this company knew about this issue, we dealt with this issue.
LAUER:
You're a mom, I mentioned, two kids, you said in an interview not long ago that your kids said they're going to hold you accountable for one job, and that is being a mom. Given the pressure at General Motors, can you do both well?
BARRA
: You know, I think I can. I have a great team, we're on the right path, we're doing the right things, we're taking accountability and also I have a wonderful family and a supportive husband, and I'm pretty proud of my kids the way they're supporting me in this.
The interview resulted in a wave of criticism against Lauer declaring sexism. Many wandered if he would ask a man the same question. Many viewers said that men rarely get asked about balancing career/family. Some asked for his expulsion from the morning talk show.
Yesterday Lauer struck back at the dissenters on his Facebook on Thursday afternoon, explaining that his interview referenced a Forbes
article
in which the GM CEO mentioned missing her son's junior prom for work:
It's an issue almost every parent including myself can relate to. If a man had publicly said something similar after accepting a high-level job, I would have asked him exactly the same thing. … [Work-life balance is] an important topic, one that I'm familiar with personally, and I hope we can continue the discussion.
How do you feel about Matt Lauer's questioning?
Do you think he would have asked a man the same questions?
Photo source: Mark Wilson - Getty Images