Mary Kate's New Older Man: Why the Public Disapproves

By
SheSpeaksTeam
Nov 28, 2012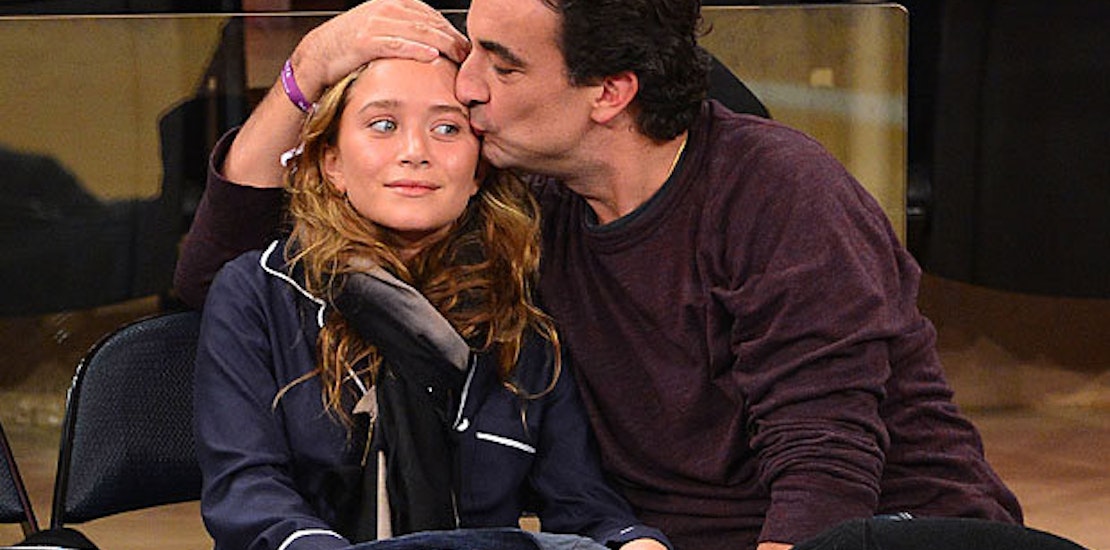 Normally when we hear about a May-December romance in Hollywood, no one bats an eye (especially if it's an older man dating a younger woman). But recent reports and photos of 26-year-old Mary Kate Olsen and her older investment banker boyfriend, 42-year-old Olivier Sarkozy, have been the focus of tabloid reports over the last few days. Very tame photos of some PDA between the two at a basketball game have writers and commentators having very little to say but, "Yuck." (It probably doesn't help that Olsen's expression in the PDA pic seems to scream, "get me outta here!)
So why all the criticism when a 16 year age difference in Hollywood is so commonplace? Look at the 17 year age difference between the once married Katie Holmes and Tom cruise or Catherine Zeta Jones' and Michael Douglas' whopping age gap of 25 years.
Some may feel that after literally watching the Olsen twins grow up on Full House, it's now difficult to watch one of them date someone who could be her father. Though the age difference is not as large as many celebs, others have said since Mary Kate Olsen looks younger than she is and her new boyfriend Sarkozy looks older than 42 it makes their age gap seem wider.
Whatever the reason for the public's disapproval, Olsen is not letting it bother her. E! Online quotes the young fashion designer and former child star as saying, "Everyone has an opinion. I find it's better to focus on what's in front of you and to keep putting one foot in front of the other."
What do you think of this couple's budding romance?
Why do you think the public has had such a strong reaction to Mary Kate Olsen dating an older man?