March 25th was Waffle Day {Recipe}

By
LatnCooknDiva
Mar 27, 2012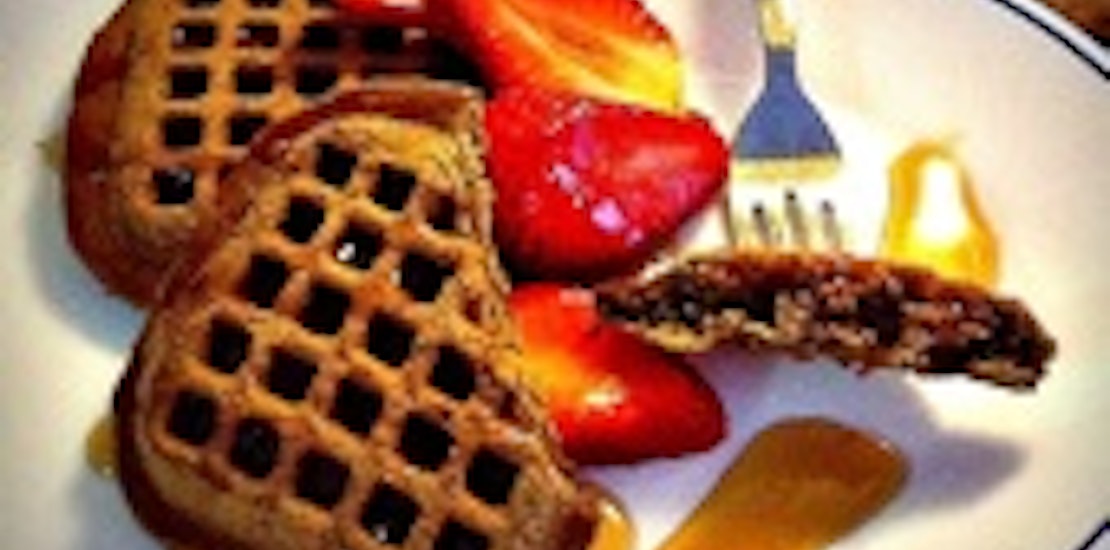 Did you know that March 25th was Waffle Day? Yes, foodies all over America were either eating or cooking up a fresh batch of waffles. But where did this national food day come from?
For starters, Waffle Day was actually started not here in the United States, but in Sweden. If you live in Sweden, on March 25th you would be celebrating Our Lady's Day. However, in Sweden language the words for Our Lady's Day and Waffle are very similar in sound, hence one of the reasons why March 25th has also been chosen as the day to celebrate waffles, though these two days are not religiously connected in any shape or form.
Interesting, isn't it? Yes, very interesting; but even more interesting is deciding what kind of waffle batter to make. Am I right? Well, let's try this simple Chocolate Waffle Recipe and think about the rest some other time, shall we?
Chocolate Waffles
1½ cups flour
3 tsp baking powder
½ tsp salt
½ cup sugar
4 tbsp unsweetened cocoa
1 cup almond milk
2 large eggs
4 tbsp melted butter
1 tsp vanilla extract
Instructions:
Preheat waffle iron.
In large bowl, mix together flour, baking powder, salt, sugar and unsweetened cocoa. Stir in milk, eggs and melted butter until batter is smooth.
Spray preheated waffle iron with cooking spray or brush waffle iron cavities with melted butter.
Pour chocolate waffle batter into waffle iron – Cook until fluffy and golden brown.
Serve with your favorite fruit toppings, fruit sauce or just with warm maple syrup!


Now, it's Your Turn: Does your family have a favorite way to eat waffles? Any favorite waffle recipes your family enjoys?