Mall of America Hires First Black Santa

By
SheSpeaksTeam
Dec 09, 2016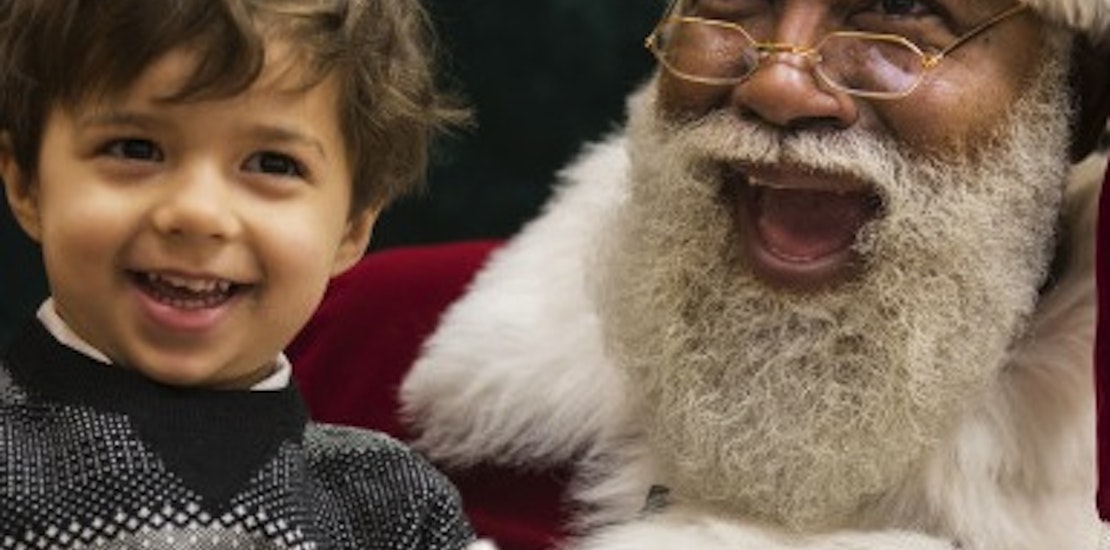 Every year, parents stand in that long and winding line just to give their kids a chance to sit with Santa Claus and tell the old man what they want for Christmas. Well, this year at the Mall of America many parents and kids were pleasantly surprised to see a refreshing and long overdue take on Santa when Larry Jefferson stepped up to be the mall's first black Santa.
The Washington Post reports about the Mall of America's history-making pick for Santa this year and how those attending the Santa Experience in Minnesota's enormous mall welcomed Jefferson. Some families attending the event at the mall reported driving hours just so that their children could meet with the mall's first Santa of color. One woman even told Jefferson that she had waited 25 years to see a black santa at one of these events.
Jefferson, a professional Santa Claus, was first approached about the job while attending a Santa Claus convention back in July in Branson, MO. A Santa recruiter from the Mall of America was in attendance and found Jefferson to be exactly what he was looking for to bring in for the annual photo session known as The Santa Experience. Jefferson reports that the recruiter approached him and said, "'Hey, if you want to work in Minnesota, we'll treat you nice'".
Though places like Houston, TX have employed Santas of color in Mexican American neighborhoods, where a Hispanic Santa wears a zoot suit and dances to jazz, many venues are still not ready to change the white image of Santa. Jefferson explains, "Some companies aren't ready to hire a black Santa or a Hispanic Santa. Minnesota has jumped to the forefront of a lot of states." Jefferson, along with many in attendance at the Mall of America, think there needs to be more Santas like him across the country. He explains, "There needs to be more Santas of color, because this is America, and kids need to see a Santa that looks like them. That helps kids to identify with the love and spirit of the holiday, you know?"
What do you think of the Mall of America's pick for Santa this year?
Have you and your kids attended a Santa event yet this year?