Malala Yousafza is Youngest Female Ever to Win Nobel Peace Prize

By
SheSpeaksTeam
Oct 10, 2014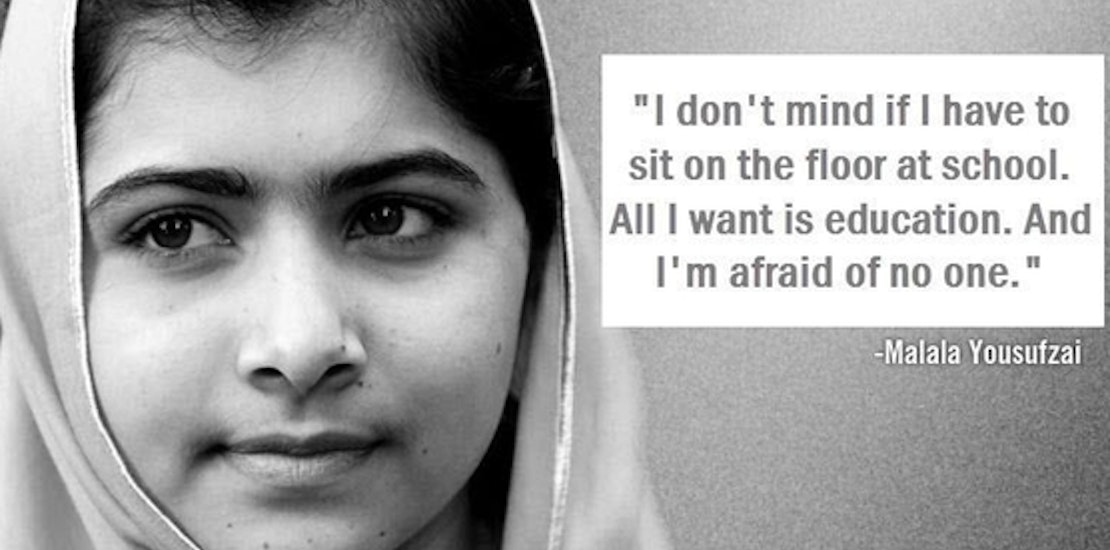 The details remain etched in our minds. Almost exactly two years ago Malala Yousafzai, a 15 year-old teenager in Pakistan, was shot in the head by a Taliban gunman as she returned home from school. She had been campaigning for education for girls in her home country and had come to public attention with an anonymous diary for BBC Urdu about life under Taliban rule in northwest Pakistan.
After the crime, Malala was immediately flown to England for treatment. She was released six months later and has never stopped fighting for girls' education. She has published a best-selilng autobiography about her experience, addressed the UN General Assembly and taken her crusade around the world. She was also named one of TIME Magazine's most influential people in 2013 and awarded the EU's prestigious Sakharov human rights prize that same year. She has become a global symbol of peaceful protest.
$PullQuote$Today, at age 17, she is the youngest recipient of the Nobel Peace Prize.
Thorbjorn Jagland, chairman of the Norwegian Nobel Committee, paid tribute to her achivements:
"Despite her youth, Malala Yousafzai, has already fought for several years for the right of girls to education and has shown by example that children and young people too can contribute to improving their own situations."
Her win makes the number of women awarded the Nobel Peace Prize 16, out of 95 total recipients. Malala shares the award with Kailash Satyarthi, an Indian child rights campaigner. They are being awarded for their struggle against the suppression of children and for the right of all children to education".
We share Christiane Amanpour's interview with Malala from 2013 in which the reporter called her "the bravest girl in the world".
How do you feel about Malala's selection as Nobel Peace Prize winner of 2014?
Do you think the number of women who have won the Nobel Peace Prize to date is imbalanced?