Make Way For Kathryn Smith, NFL's Very First Female Coach

By
SheSpeaksTeam
Jan 21, 2016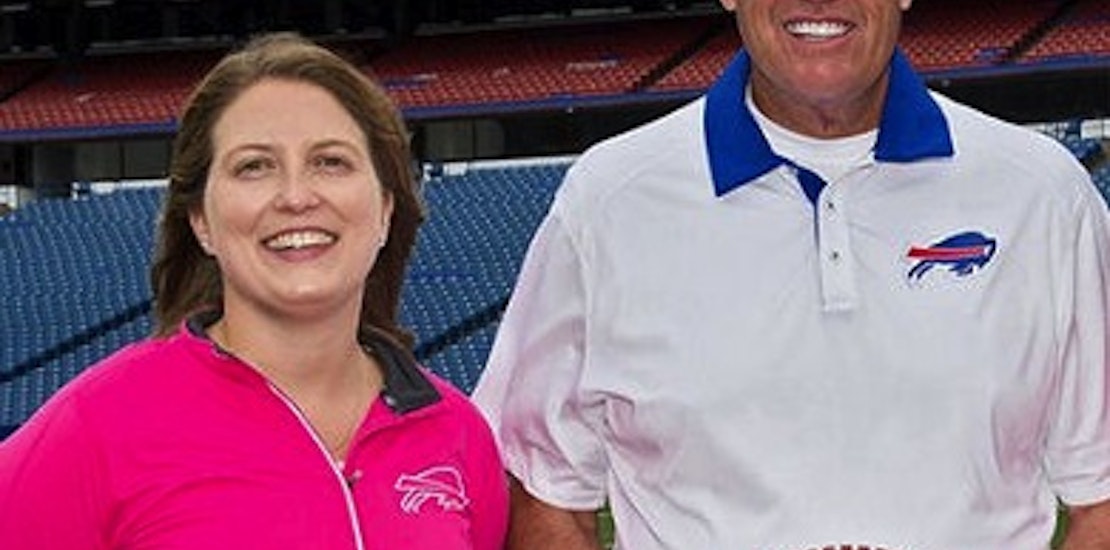 We can all agree that the NFL has a long way to go when it comes to including women in the sport. But get ready to give a silent cheer for the Buffalo Bills for hiring the world's very first female NFL coach. Kathryn Smith recently joined the team as coach after being promoted from her role as the head coach, Rex Ryan's, administrative assistant.
Jezebel reports about the Buffalo Bills' history making move to hire Smith as their quality control-special teams coach. This isn't the first time the Bills have made strides toward including women in the game, some 30 years ago they made history when they hired Linda Bogdanas, the NFL's first female scout.
Ryan admits that seeing other sports teams (especially within the NBA) promoting women into the higher ranks of coaching inspired him to make the move and promote Smith. Two years ago the San Antonio Spurs hired Becky Hammon, making her the NBA's first female assistant coach and it wasn't long after that Nancy Lieberman took on an NBA coaching job with the Sacramento Kings. Ryan explains his decision to hire Smith saying, "You can see the success some of these young ladies are having in the coaching profession ... and realize how exciting this is for women like Kathryn Smith as well as the Bills organization."
What do you think of the Buffalo Bills' move to hire Kathryn Smith as a coach?
Do you think more NFL teams will follow suit and begin hiring women coaches?