Make A Difference with Always Live #LikeAGirl - and Enter Our Giveaway

by
SheSpeaksTeam
is this the date @ED : BlogVO [categoryId=70165, blogId=145496, blogTitle=Make A Difference with Always Live #LikeAGirl - and Enter Our Giveaway , publishingDate=January 23, 2019 12:00 AM, maxResponses=null, noOfComments=null, fileId=32142, blogClosingDate=null, blogCommentClosed=null, blogCategoryId=70165, queryId=0, blogCategoryIdIndex=0, sharedCategoriesList=null, blogStatusId=34, commentsClosedFlag=false, categoryIdForLog=0, blogModuleCategoryId=0, blogFileVo=null, latestCommentsList=null, verticalCatSeoURL=null, currentDate=12/03/2021, blogLink=null, authorName=SheSpeaksTeam, authorLognId=SheSpeaksTeam, authorAcctId=67580, vosTypeid=3, searchTestId=0, searchStatusId=0, searchAuthorType=0, authorBlogNumber=0, surveyData1=null, surveyData1Desc=null, surveyData2=null, surveyData2Desc=null, pullQuoteMemberId=null, filePath=null, fileName=null, vosType=0, subhead=null, offerSubhead=null, description=null, creationTime=null, authorFname=SheSpeaks, verticalCategoryId=null, sectionId=0, imageFileVO=FilesVO [fileId=32142, filePath=null, fileName=null, fileLength=0, fileWidth=0, createdBy=0, createByUser=null, creationTime=null, lastModifiedBy=0, lastModifiedByUser=null, lastModifiedTime=null, mimeType=null, fileRef=null, fileSize=0, extension=null, title=null, body=null, completeFilePath=/pages/img/redesign/blogs/Always square_01232019132501.png, height=300, width=300, maxHeight=480, maxWidth=360, displayWidth=300, displayHeight=300, fileStatusId=0, searchKeyword=null, searchFlag=false, queryId=0, isExists=true], seoURL=Make-A-Difference-with-Always-Live-LikeAGirl, seoTitle=null, pullQuotesList=null, pullQuote=null, pullQuoteId=0, searchFlag=false, authorByLine=SheSpeaksTeam, authorDesc=Powered by women who love to share what's HOT in reviews, deals & recipes., authorLink=null, authorFileVO=FilesVO [fileId=42371, filePath=null, fileName=null, fileLength=0, fileWidth=0, createdBy=0, createByUser=null, creationTime=null, lastModifiedBy=0, lastModifiedByUser=null, lastModifiedTime=null, mimeType=null, fileRef=null, fileSize=0, extension=null, title=null, body=null, completeFilePath=/pages/img/membersnaps/SheSpeaks_Logo_Symbol_Only_10182021080530.jpg, height=1777, width=1777, maxHeight=50, maxWidth=50, displayWidth=50, displayHeight=50, fileStatusId=0, searchKeyword=null, searchFlag=false, queryId=0, isExists=true], authorFileId=42371, authorType=0, storyImgFileVO=null, storyImgFileId=0, videoHtml=, authorImageFileId=0, authorImageFileVO=null, previousCategoryId=null, previousBlogStatusId=0, fromBlogDetails=0, blogCategoryName=Living, blogCategoryUrl=null, blogCategoryDesc=null, defaultImage=false, tags=null, optionIds=null, tagOptionId=null, tagId=null, tag=null, tagID=0, tagDetails=null, tagIds=null, testId=0, extBlogURL=null, extBlogStatus=0, bloggerSince=null, extBlogLimit=0, authorTestsList=[], blogURL=, blogName=, bloggerProfileId=0, sliderBlog=false, eventonHome=false, vosonHome=false, partyAndGiveawayDate=02/07/2019, imageCredit=null, pullQuoteMemId=null, offerSubHead=null, subHead=null, displayOrder=0]
Jan 23, 2019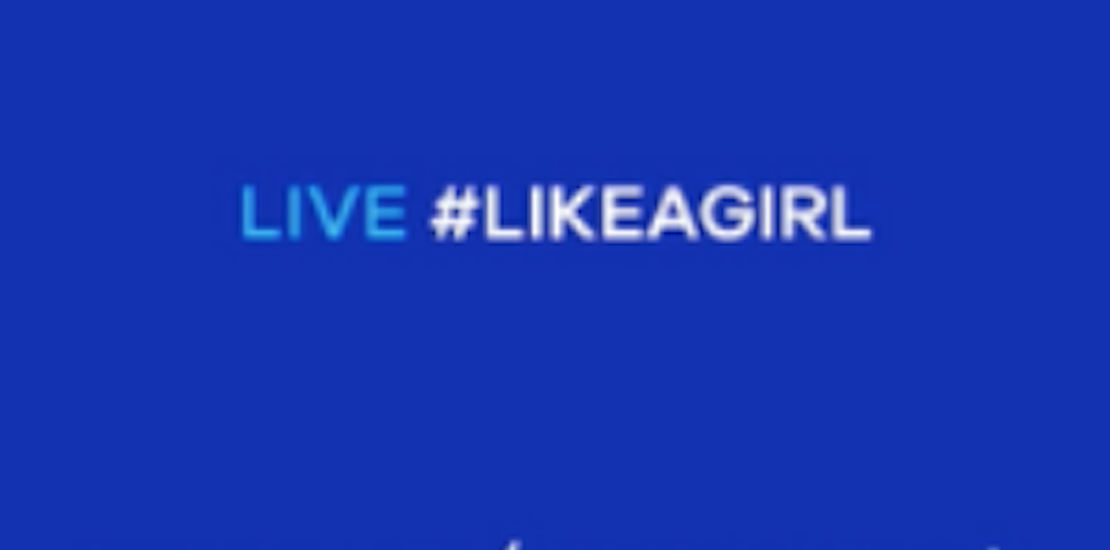 Did you know that Period Poverty is a real problem in the U.S? Nearly 1 in 5 girls have missed school and the activities they love because they cannot afford period protection. The side effects of missing out are very real.
Watch this moving Always Live #LikeAGirl video and read on to find out how WE can help #EndPeriodPoverty thanks to Walmart and Always.

After watching this emotional video, I immediately thought of my own daughters. Like most parents, I wish they would stop growing up so quickly!

I know all too well the things that my daughters will eventually encounter when they reach adolescence. I do my best every single day to help prepare them. I try to give them the skills, values, and opportunity to overcome the obstacles they may face.

But imagine not being able to provide your daughter with a necessity when it comes to her period. Think about how a girl's period could become an obstacle to the very things she loves and excels at - like activities, sports, and school. I can't help but think of the anxiety and stress this would place on young girls. The fact is, Period Poverty is happening every single day across the U.S., sometimes in our own communities. And quite honestly, it's not being discussed - until now.
I know how much my girls love their activities. My one daughter excels at gymnastics and she's beyond happy when she's on the floor, doing what she loves. Every girl deserves the chance to feel that way.

My other daughter dances and has come out of her shell so much because of the confidence boost she gets from learning and growing as a dancer. I cannot imagine either of them one day having to sit out, or feel less than, because of something natural happening to their body. It's not okay for any girl to experience this.

At puberty, girls' confidence plummets, and having to miss activities because of a lack of access to period products only makes this drop in confidence worse and limits a girl's potential and opportunity.
Thanks to Walmart and Always, this issue is coming to light through their efforts like this video. In addition, Always and Walmart are donating a year's supply of period products to 50 teams in 50 states - ensuring that no girl has to go without.
Remember to take a few moments to watch the video above to learn more about why this issue is so critical for all of us to support! Let's make sure girls Always Live #LikeAGirl and help keep them active and involved! It starts with all of us!
Post by Stephanie Caruso, The SheSpeaks Team
Help spread the word on this important campaign! Enter our giveaway below - one SheSpeaks member will receive a $50 Walmart gift card. Enter here:
Always Live #LikeAGirl Donation Giveaway
One lucky entrant will be chosen at random to receive a $50 Walmart gift card. SheSpeaks Giveaway is open to U.S. residents 18 years or older. Enter through 2/7/19. Winner will be chosen randomly by 2/11/19 and notified by email. Sponsor: SheSpeaks.
Update: Thank you to all who entered. Congrats to our winner, SheSpeaks member Lcjones0519!