Madonna's Fashion Statement to the Boy Scouts

By
SheSpeaksTeam
Mar 25, 2013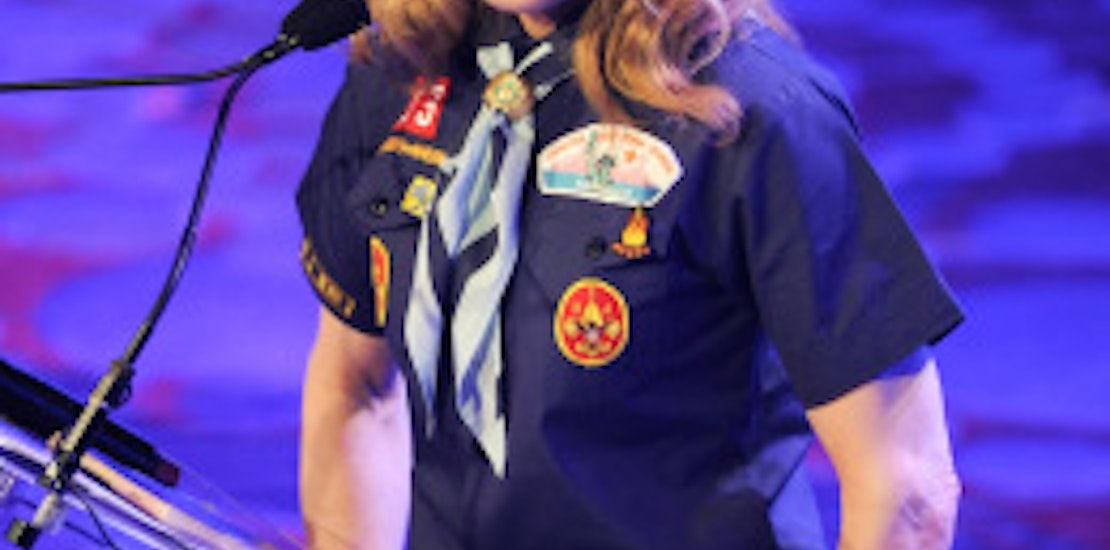 If there's one thing Madonna is known for it's making a statement, especially when it comes to using her style and fashion to get the point across. The pop legend recently came up with a pretty creative way to send her message when she attended the GLAAD (Gay & Lesbian Alliance Against Defamation) Media Awards in New York decked out in full Boy Scout gear from head to toe.
Time reports about Madonna's protest over the Boy Scout's ban on gay Scouts and Scout leaders saying she thinks they need to "change their stupid rules". She jokingly told the audience she attempted to join the Boy Scouts but was turned down saying, "I can build a fire. I know how to pitch a tent. I can rescue kittens from trees. Most importantly, I know how to scout for boys."
On top of lifting the gay Scout ban Madonna also called for an end to discrimination of the lesbian, gay, transgender and bisexual community. During her speech at the GLAAD awards show Madonna spoke of how having teenagers herself makes her feel even more strongly about putting a stop to the bullying that goes on in schools. She said, "When I think about young kids in America who are being bullied and tortured, who are taking their own lives because they feel alone and judged, outcast and misunderstood, I want to sit down and cry a river of tears."
What do you think of Madonna's latest fashion statement, using a Boy Scouts uniform to protest the ban of gay Scouts and Scout leaders?
Do you think the Boy Scouts should rethink their ban?