Made By Women, For Women: Companies Celebrate International Women's Day

By
SheSpeaksTeam
Mar 02, 2020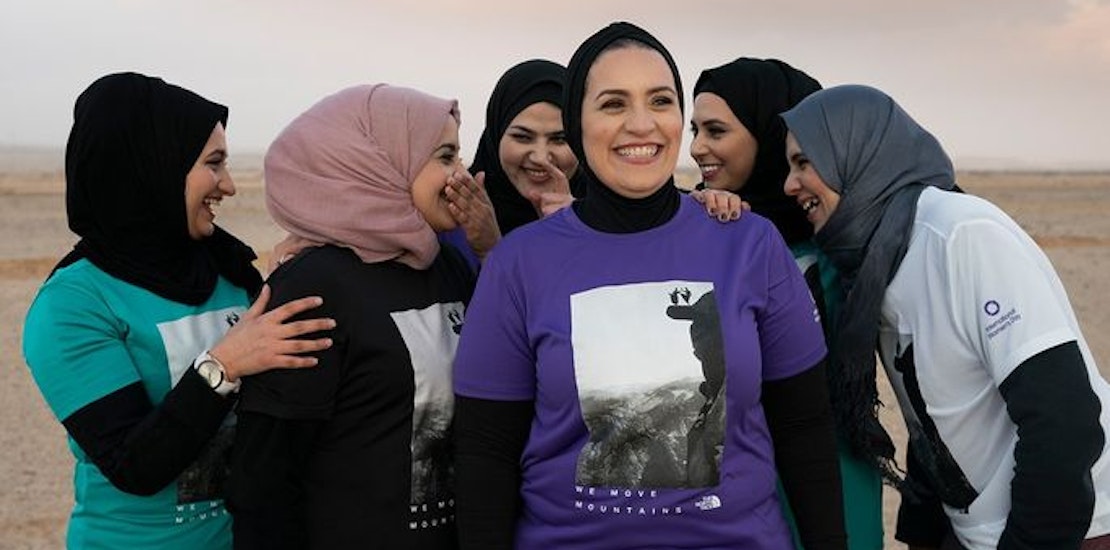 Holly-Marie Cato/The North Face
In an effort to put talented and successful women front and center, The North Face is among one of the companies celebrating International Women's Day (IWD) in a big way. The sport's and winter wear company is set to release their first ever "International Women's Day" collection designed and created by a high powered all female team.

Hypebae reports about the all-women collaborated collection being release by The Northface that features limited-edition t-shirts and tote bags celebrating the strength of women. The t-shirts are designed in the IWD colors of green, purple and white and feature an iconic vintage photo of two women at the peak of Yosemite that have climbed the mountain in dresses and heels.

The team that came together to create the line include women athletes, explorers from Europe, women's rights activist Oryana Awaisheh and musician Jess Glynne. The line is also being produced by workers at an all-female factory in Jordan that was founded by Awaisheh and has provided 500 jobs for women and their famililes.

Awaisheh was more than pleased to have the opportunity to collaborate with The Northface in an effort to celebrate women for International Women's Day on March 8th. She says of the project, "The world contains more skilled, talented and ambitious women than ever and I'm incredibly proud to be able to partner with The North Face to showcase the work of just a small number of these amazing women."

Reebok will also be launching a female-first brand this week in celebration of IWD that was inspired by their 2001 "It's a Woman's World" campaign. The new SS20 line was created by an all-female team and works to challenge the male-dominated sportswear industry.

What do you think of the way these companies are celebrating International Women's Day this year?

Would you like to see more clothing lines created by women and for women?