Lyft Launches New "Taco Mode" To Satisfy Your Midnight Snack Cravings

By
SheSpeaksTeam
Aug 01, 2017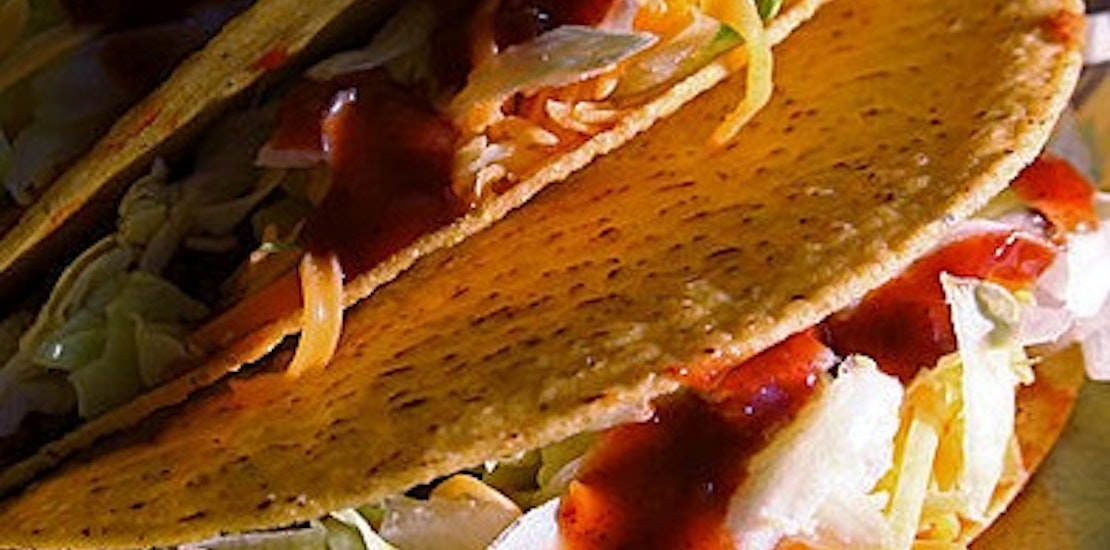 Lyft riders who find themselves in the mood for a midnight snack will be happy to hear news of what has been dubbed "Taco Mode". The ride service has partnered with Taco Bell to offer hungry passengers a chance to pick up some tex-mex on the way to where they're going.
The New York Times reports about the new partnership that hopes to lure new customers into using Lyft and indulging in a late night meal. The new "Taco Mode" will be offered to riders between the hours of 9 p.m. and 2 a.m., you know...the times when we're likely to make the worst dietary decisions possible. Trials will begin in Orange County, but the service is said to be available nationwide some time next year.
It seems that Lyft's new partnership with Taco Bell is part of their quest to compete with Uber Eats which offers a McDonald's delivery service. But Lyft and Taco Bell's service will deliver customers to the restaurant rather than vice versa. Marisa Thalberg, Taco Bell's chief marketing officer, is quoted explaining the new "Taco Mode." She says, "I kind of think of this like inverse delivery — like we're delivering you to Taco Bell. You're being delivered to the food as opposed to having to get in your own car and drive."
Thalberg goes on to explain how many hungry passengers may be too timid to ask their driver to pass through a drive-thru on their way out or home. The new service will make this request just part of the service. She says, "Some people are either afraid to ask or don't know if they can ask. We're taking all those questions marks of, 'Would it be unseemly to ask my Lyft driver to go through the Taco Bell drive-through?' And now we're not only going to make it permissible, we're going to celebrate this behavior."
What do you think of Lyft's new "Taco Mode"?
Does this sound like a service you might use in the future?