By
drodriguez
Nov 12, 2008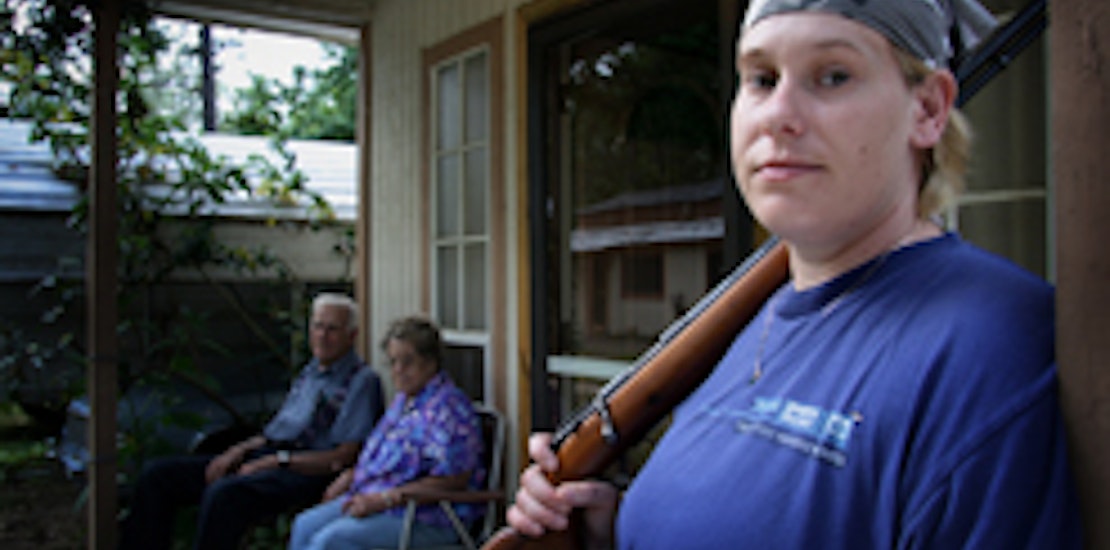 In this time of war we often hear harrowing stories of combat while watching our nightly news or reading a newspaper. But there has been none like the one Meg McLagan and Daria Sommers tell in a new documentary film entitled Lioness. The film tells the story of five women thrown into direct combat in Iraq.

It has been and remains forbidden by the Pentagon for women to take part in direct ground combat during war, though the five women depicted in the film known as Team Lioness took part in direct combat in some of Iraq's most dangerous zones. The five women originally came into the war serving as mechanics, supply clerks and engineers. Soon after touching ground in Iraq, they were all surprised to be taking part in combat without any previous training for this type of fighting. The group returned to their homes in the U.S. the following year as our nation's first generation of female combat veterans.

The five Army women in Team Lioness fought side by side with male marines during offensive operations. They also took part in raids, security patrols and vehicle checkpoints. Times staff writer Gordon Lubold recently reported on the need for women in the war in Iraq. Team Lioness would accompany infantrymen to search Iraqi women during a hunt for insurgents.
The female soldiers' role is important because it allows the soldiers to avoid offending the Iraqi women they ultimately wish to win over. After Iraqi women became more comfortable with the female soldiers, Lionesses began to receive intelligence information from them. This is something that the male soldiers could never have succeeded in doing.

One of the soldiers, Specialist Shannon Morgan (mechanic), depicted in the film Lioness reports in Lubold's article about the new female role in the military. She said, "I think it's a breakthrough for females in combat. Putting women out there on the front lines with Marine fire teams is letting people know that women can hold their own.

What do you think of women's new role in combat in Iraq?

Do you think Team Lioness will open doors for women who join the U.S. military in the future?

To view the trailer for the documentary Lioness or find local listings, you can visit the film's website at http://lionessthefilm.com/