Life Insurance that Fits Your Life + a Giveaway

by
SheSpeaksTeam
is this the date @ED : BlogVO [categoryId=70161, blogId=145914, blogTitle=Life Insurance that Fits Your Life + a Giveaway, publishingDate=October 21, 2021 12:00 AM, maxResponses=null, noOfComments=null, fileId=42406, blogClosingDate=null, blogCommentClosed=null, blogCategoryId=70161, queryId=0, blogCategoryIdIndex=0, sharedCategoriesList=null, blogStatusId=34, commentsClosedFlag=false, categoryIdForLog=0, blogModuleCategoryId=0, blogFileVo=null, latestCommentsList=null, verticalCatSeoURL=null, currentDate=11/30/2021, blogLink=null, authorName=SheSpeaksTeam, authorLognId=SheSpeaksTeam, authorAcctId=67580, vosTypeid=3, searchTestId=0, searchStatusId=0, searchAuthorType=0, authorBlogNumber=0, surveyData1=null, surveyData1Desc=null, surveyData2=null, surveyData2Desc=null, pullQuoteMemberId=null, filePath=null, fileName=null, vosType=0, subhead=null, offerSubhead=null, description=null, creationTime=null, authorFname=SheSpeaks, verticalCategoryId=null, sectionId=0, imageFileVO=FilesVO [fileId=42406, filePath=null, fileName=null, fileLength=0, fileWidth=0, createdBy=0, createByUser=null, creationTime=null, lastModifiedBy=0, lastModifiedByUser=null, lastModifiedTime=null, mimeType=null, fileRef=null, fileSize=0, extension=null, title=null, body=null, completeFilePath=/pages/img/redesign/blogs/giveaway bigger_10212021143255.jpeg, height=460, width=940, maxHeight=480, maxWidth=360, displayWidth=360, displayHeight=176, fileStatusId=0, searchKeyword=null, searchFlag=false, queryId=0, isExists=true], seoURL=Life-Insurance-that-Fits-Your-Life-a-Giveaway, seoTitle=null, pullQuotesList=null, pullQuote=null, pullQuoteId=0, searchFlag=false, authorByLine=SheSpeaksTeam, authorDesc=Powered by women who love to share what's HOT in reviews, deals & recipes., authorLink=null, authorFileVO=FilesVO [fileId=42371, filePath=null, fileName=null, fileLength=0, fileWidth=0, createdBy=0, createByUser=null, creationTime=null, lastModifiedBy=0, lastModifiedByUser=null, lastModifiedTime=null, mimeType=null, fileRef=null, fileSize=0, extension=null, title=null, body=null, completeFilePath=/pages/img/membersnaps/SheSpeaks_Logo_Symbol_Only_10182021080530.jpg, height=1777, width=1777, maxHeight=50, maxWidth=50, displayWidth=50, displayHeight=50, fileStatusId=0, searchKeyword=null, searchFlag=false, queryId=0, isExists=true], authorFileId=42371, authorType=0, storyImgFileVO=null, storyImgFileId=0, videoHtml=, authorImageFileId=0, authorImageFileVO=null, previousCategoryId=null, previousBlogStatusId=0, fromBlogDetails=0, blogCategoryName=Money, blogCategoryUrl=null, blogCategoryDesc=null, defaultImage=false, tags=null, optionIds=null, tagOptionId=null, tagId=null, tag=null, tagID=0, tagDetails=null, tagIds=null, testId=0, extBlogURL=null, extBlogStatus=0, bloggerSince=null, extBlogLimit=0, authorTestsList=[], blogURL=, blogName=, bloggerProfileId=0, sliderBlog=false, eventonHome=true, vosonHome=false, partyAndGiveawayDate=11/12/2021, imageCredit=instagram.com/kinyaclaiborne, pullQuoteMemId=null, offerSubHead=, subHead=, displayOrder=0]
Oct 21, 2021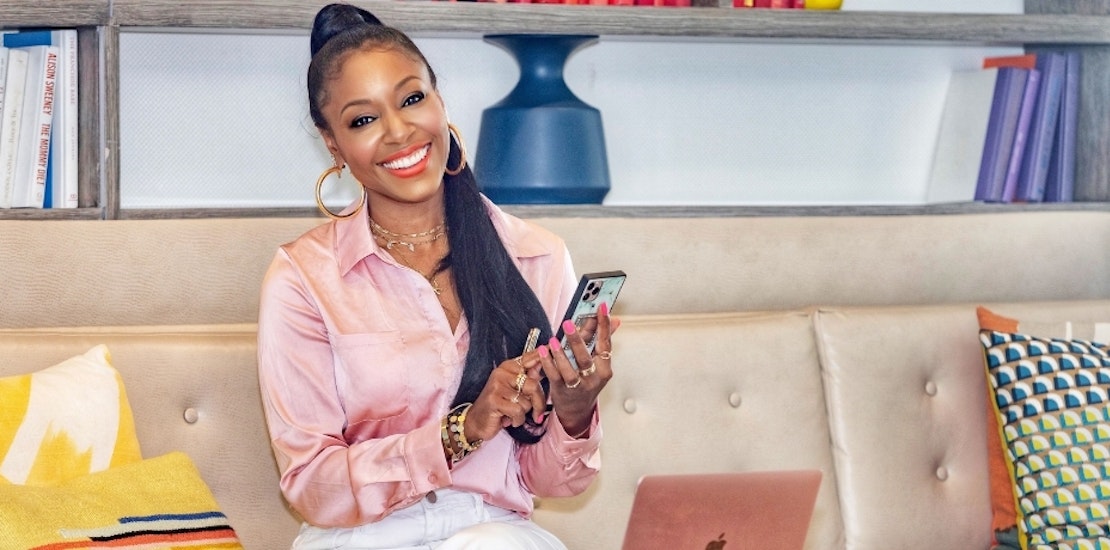 This is a sponsored post for Prudential.

Does your financial strategy include a plan for your family if the unimaginable were to happen? While it's not a topic many people want to think about, getting life insurance can give you peace of mind that your family will be provided for in case of the unexpected.

Prudential's term life insurance solutions may offer a straightforward and affordable way to protect the people you love.

Here's what SheSpeaks influencers had to say about Prudential Life Insurance:

"I can sleep better knowing that my kids are protected no matter what. Prudential is a name we trust, and this may be an affordable way to protect the people you love." – Svitlana Ato

"As a travel blogger and entrepreneur, I realize that life insurance is a fundamental part of having a sound financial plan, and throughout the pandemic I've been prioritizing self-care and my financial strategy with Prudential. They offer affordable term life insurance, which gives me peace of mind, knowing my loved ones will be protected if anything were to happen to me" – Kinya Claiborne

"I think one of the reasons parents don't have life insurance is because they are worried about the cost of coverage, but @Prudential term life insurance may cost less than you think." – Holly Bennett

Click here to learn more about Prudential Life Insurance.
Enter our giveaway for a chance to win a $50 Visa gift card.
Prudential Giveaway
One participant will be chosen at random to win a $50 Visa Gift Card. This giveaway is open through November 12, 2021 to U.S. residents at least 18 years of age. Entrants must be a member of SheSpeaks. If you are not a member, click here to join. Winner will be notified by email.