Life Insurance for Those Who Rely on You

by
SheSpeaksTeam
is this the date @ED : BlogVO [categoryId=70161, blogId=146127, blogTitle=Life Insurance for Those Who Rely on You, publishingDate=October 27, 2022 12:00 AM, maxResponses=null, noOfComments=null, fileId=45581, blogClosingDate=null, blogCommentClosed=null, blogCategoryId=70161, queryId=0, blogCategoryIdIndex=0, sharedCategoriesList=null, blogStatusId=34, commentsClosedFlag=false, categoryIdForLog=0, blogModuleCategoryId=0, blogFileVo=null, latestCommentsList=null, verticalCatSeoURL=null, currentDate=02/02/2023, blogLink=null, authorName=SheSpeaksTeam, authorLognId=SheSpeaksTeam, authorAcctId=67580, vosTypeid=3, searchTestId=0, searchStatusId=0, searchAuthorType=0, authorBlogNumber=0, surveyData1=null, surveyData1Desc=null, surveyData2=null, surveyData2Desc=null, pullQuoteMemberId=null, filePath=null, fileName=null, vosType=0, subhead=null, offerSubhead=null, description=null, creationTime=null, authorFname=SheSpeaks, verticalCategoryId=null, sectionId=0, imageFileVO=FilesVO [fileId=45581, filePath=null, fileName=null, fileLength=0, fileWidth=0, createdBy=0, createByUser=null, creationTime=null, lastModifiedBy=0, lastModifiedByUser=null, lastModifiedTime=null, mimeType=null, fileRef=null, fileSize=0, extension=null, title=null, body=null, completeFilePath=/pages/img/redesign/blogs/Blog Header (Blog Banner) (8)_10272022105312.jpg, height=1260, width=2240, maxHeight=480, maxWidth=360, displayWidth=360, displayHeight=202, fileStatusId=0, searchKeyword=null, searchFlag=false, queryId=0, isExists=true], seoURL=Life-Insurance-for-Those-Who-Rely-on-You, seoTitle=null, pullQuotesList=null, pullQuote=null, pullQuoteId=0, searchFlag=false, authorByLine=null, authorDesc=null, authorLink=null, authorFileVO=FilesVO [fileId=42371, filePath=null, fileName=null, fileLength=0, fileWidth=0, createdBy=0, createByUser=null, creationTime=null, lastModifiedBy=0, lastModifiedByUser=null, lastModifiedTime=null, mimeType=null, fileRef=null, fileSize=0, extension=null, title=null, body=null, completeFilePath=/pages/img/membersnaps/SheSpeaks_Logo_Symbol_Only_10182021080530.jpg, height=1777, width=1777, maxHeight=50, maxWidth=50, displayWidth=50, displayHeight=50, fileStatusId=0, searchKeyword=null, searchFlag=false, queryId=0, isExists=true], authorFileId=42371, authorType=0, storyImgFileVO=null, storyImgFileId=0, videoHtml=, authorImageFileId=0, authorImageFileVO=null, previousCategoryId=null, previousBlogStatusId=0, fromBlogDetails=0, blogCategoryName=Money, blogCategoryUrl=null, blogCategoryDesc=null, defaultImage=false, tags=null, optionIds=null, tagOptionId=null, tagId=null, tag=null, tagID=0, tagDetails=null, tagIds=null, testId=0, extBlogURL=null, extBlogStatus=0, bloggerSince=null, extBlogLimit=0, authorTestsList=[], blogURL=, blogName=, bloggerProfileId=0, sliderBlog=false, eventonHome=true, vosonHome=false, partyAndGiveawayDate=11/14/2022, imageCredit=@theautismcafe, @ walkinginmemphisinhighheels, @theparentologist, pullQuoteMemId=null, offerSubHead=, subHead=, displayOrder=0,includeInGoogleSearch=false]
Oct 27, 2022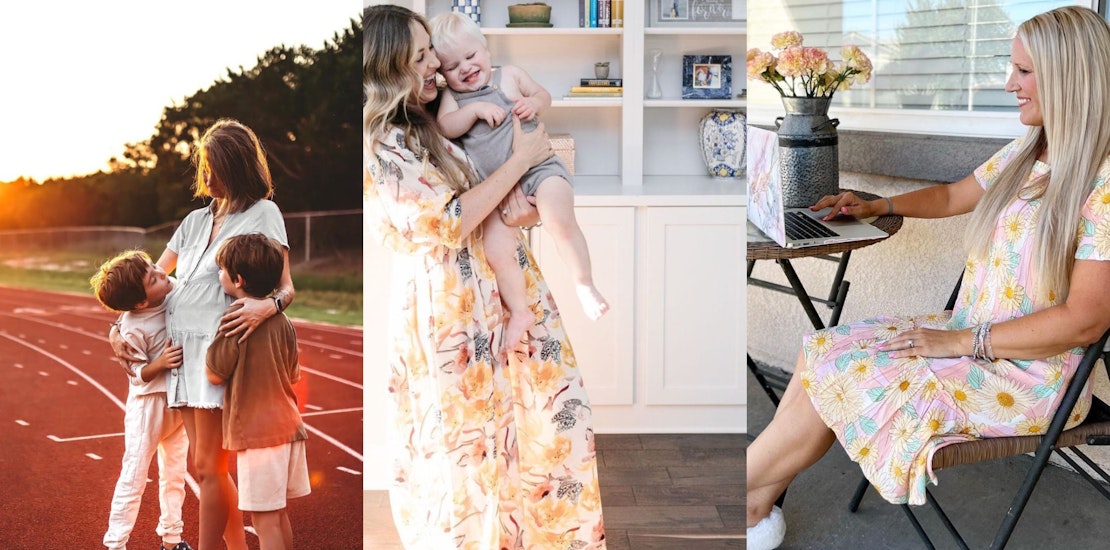 @theautismcafe, @ walkinginmemphisinhighheels, @theparentologist
Life insurance can do more than pay for your final expenses or replace your income – did you know it can help you save on taxes, or even supplement your retirement income? When others rely on you, life insurance can protect their financial security. More than half of Americans (53%*) haven't purchased (or purchased more) life insurance because they are unsure of how much they need or what they should buy. Prudential wants to help close this gap.

Click here for some easy tools that can help you find the life insurance policy that may be right for you.

See why Life Insurance is an important piece of financial planning for these SheSpeaks influencers, and scroll down to enter our $50 Visa giveaway.

Enter our giveaway below for a chance to win a $50 Visa gift card.
Prudential Giveaway - Life Insurance
*Source: LIMRA 2021 Insurance Barometer Study
One lucky winner will be chosen at random to receive a $50 Visa gift card. Giveaway is open to U.S. residents 18 years or older. Winner will be chosen randomly by Monday, November 14 and notified by email. Winner must be a SheSpeaks member. If you are not a member, click here to join.
Thanks to all who entered! Congrats to our winner SheSpeaks member shellrae58.