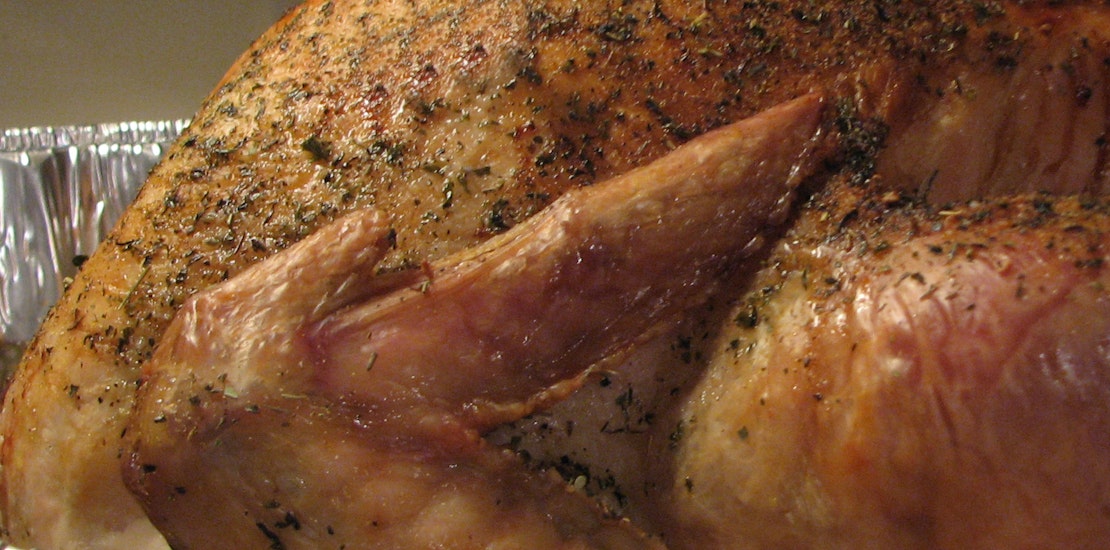 Getting ready for Thanksgiving festivities? This year, we have a real cook who's talking, as Chef, Author and SheSpeaks Blogger Erin Coopey stops by to help as we prep, thaw, cook, truss, brine, stuff and roast that big bird! So before you start to iron the tablecloth, check out these top tips.
Room temperature over piping hot!
Choose side dishes that can be served at room temperature so that you aren't scrambling for burner space just before you serve the turkey. Not all dishes need to be piping hot. Try drizzling a little vinaigrette over green beans that you roasted earlier in the day or perhaps a cranberry, pecan and wild rice salad with balsamic dressing. Liven up your gravy! If your gravy tastes a little flat, try adding a dash of wine vinegar. Sometimes with rich sauces like gravy we need a little acidity to brighten the dish. Add 1/4 teaspoon at a time until you like the flavor.
Air dry for crispy skin!
Love the golden brown crispy look to your turkey? The best way to achieve that it is to unwrap your thawed turkey, place it on a rack over a platter in your refrigerator and allow the skin to dry out for a day or two prior to roasting. The dry skin will become crispy and golden when you roast it.
Get an instant read thermometer!
As much as you'd like to think that you can cook a turkey by a timer, for the best outcome use a thermometer. You should pull your turkey when the dark meat has reached 165F. Take the temperature of the bird in the thickest part of the thigh. (Be sure you don't touch any bone or the temperature won't be accurate.) Take the bird out of the oven, loosely tent it with aluminum foil, and let it rest at least 15 minutes.
Prep in advance!
Try to do as much as you can in the two or three days before Thanksgiving. Pre-make salad dressings. Mix up your stuffing and store it in a zip lock bag so it stays moist. (Don't pre-stuff your bird though! Wait until you are ready to put it in the oven.) Wash and chop your vegetables.
Zipper top bags are your friends!
Chances are your refrigerator is jammed full of food. You might have no space for bulky containers so try storing as many items as you can in zipper topped baggies. They take up less space and are malleable.
How do you cook your turkey? Any tips or tricks? Comment below, and Happy Thanksgiving!