Lazy Chicken Oscar
submitted by Mainejoanne {1 Recipe}
Prep Time:
30 Mins
Cook Time:
45 Mins
Total Prep + Cook Time:
1 Hr 15 Mins
Level:
Easy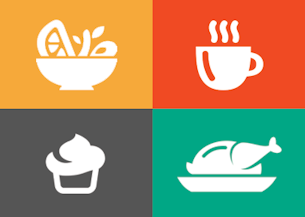 Makes: 4 Servings
Description: A yummy chicken dish with layers of asparagus and provolone cheese.
Ingredients:
1 pound Boneless skinless chicken breast
1 bunch Asparagus
6 slices Provolone cheese
1/2 cup Panko bread crumbs
1 tsp Spray oil

Instructions: Pound chicken breast to 1/2 inch thickness. Easy way to pound chicken breast is to put it in a ziplock bag and use a rubber mallet to pound it. You can also use a meat tenderizer tool.


Pat Panko bread crumbs all over both sides of chicken breast. Place half of the chicken breast on the bottom of oil-sprayed glass baking dish. Layer half the asparagus bunch over the chicken breast and top with provolone cheese. Repeat with remaining chicken, asparagus and top again with provolone cheese. Bake in preheated 350 degree oven for 45 minutes.
Other recipes in main dishes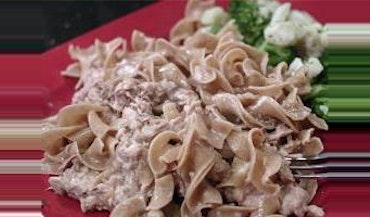 By
christinlilly
Dec 22, 2011
Easy...EASY tuna recipe. It is one of our favorite Christmas Evening meals. I grew up eating a fish dinner every Christmas. Why? Because it is healthy a…
Read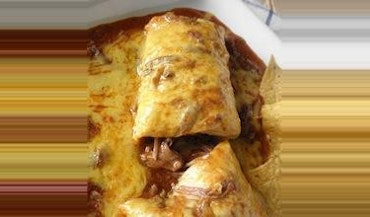 By
Amyjo81
May 20, 2013
Tender chunks of beef in a yummy sauce, wrapped in a soft flour tortilla, smothered in more sauce and cheddar cheese, and then broiled to bubbly perfecti…
Read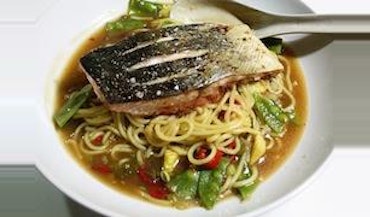 By
mprezz
Aug 06, 2014
A lite summer patio dinner.
Read