Laurie's Low Carb Meatloaf
submitted by Lauraeroush {1 Recipe}
Prep Time:
10 Mins
Cook Time:
1 Hr
Total Prep + Cook Time:
1 Hr 10 Mins
Level:
Easy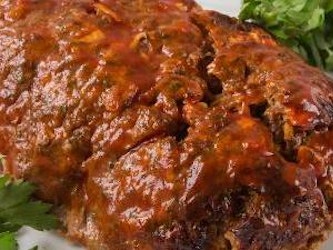 Photo Source: anniesnomsblog, http://www.food.com/recipe/lauries-low-carb-meatloaf-69708?soc=socialsharingpinterest
Makes: 6 servings
Description: This was really good- very moist. Total: 11 carbs.
Ingredients:
1 1/2 lbs Ground Beef
1 cup Pork rinds crumbs
1 Egg
1/3 cup Tomato sauce
1/2 teaspoon Salt
1/2 teaspoon Pepper
2 tablespoons Parsley
1/2 cup Grated parmesan cheese
1/4 cup Chopped onion
1/2 teaspoon Garlic powder

Instructions: Preheat oven to 350 degrees.
Mix meat and other ingredients.
Shape into a firm oval loaf in shallow baking pan.
Bake for 1 hour.

Laurie's Note: When I removed it from the oven the baking pan was full of fat. I didn't pour it off; just let the meatloaf sit and soak it back up.
Lana's Note: We like our meatloaf a little drier, so I drained off the fat.
I have tried this recipe both ways& both are very good.
Laura's Note: To make it lower carb, I substituted chicken broth for the tomato sauce.
via Pinterest
Other recipes in main dishes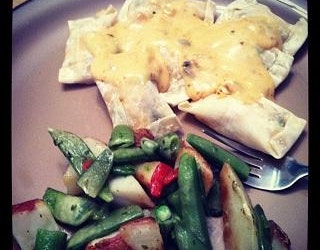 By
tiffanysblogs
Mar 21, 2012
An alternative to heavy pasta, these ravioli are made with won ton wrappers to reduce carbs and calories. A fusion of a traditional Italian style pasta …
Read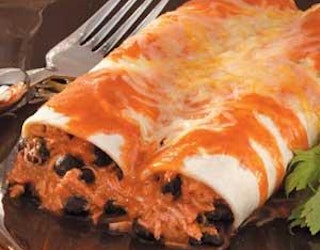 By
lelu088
Apr 20, 2018
Delicious Chicken Enchiladas without spacing over a hot stove. Let your Crock Pot do the bulk of the cooking for you!
Read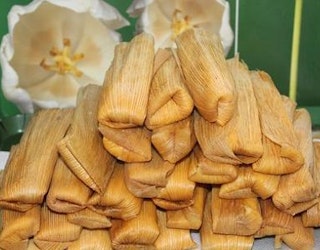 By
Briven03
Nov 07, 2018
Makes about 2 dozen
Read