Last Minute DIY Food Gifts

By
savvyjulie
Dec 19, 2011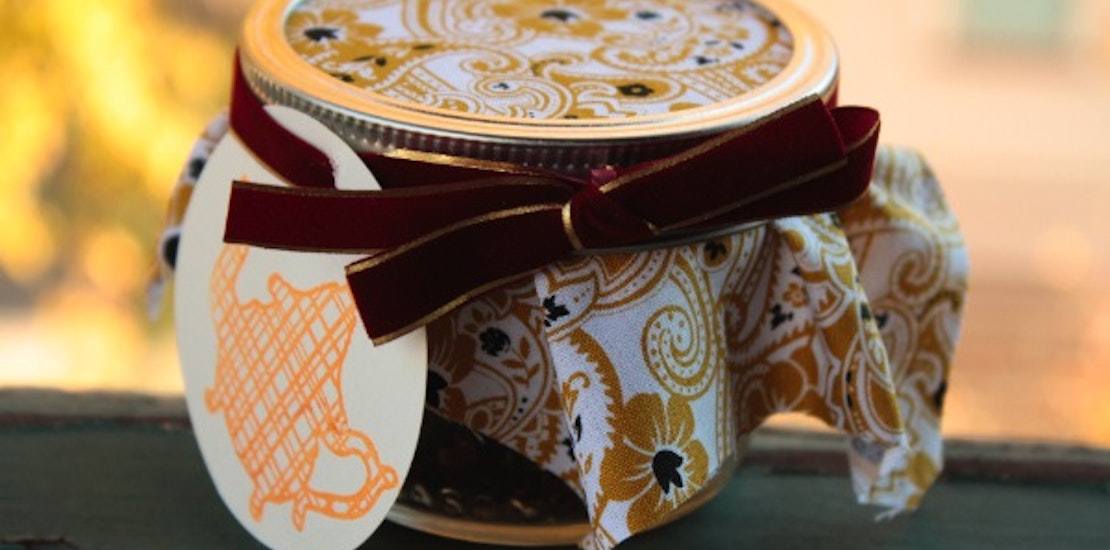 There are only a few days left until Christmas, and I know that at least a few procrastinators out there are still at a loss for gift ideas. Here are 5 of my favorite DIY food gift ideas (all of which you still have time to make), along with some ideas of how to pacage and pair them to make for an even more stellar gift.
Tea in a Mason Jar from Savvy Eats. Be sure to tie on a tag with brewing instructions!
Great Pairings: A colorful tea cup and saucer, an infuser for loose-leaf tea, or shortbread cookies to enjoy with the tea.
Flavored Hot Cocoa from elizabeth anne designs. Package the cocoa in cellophane treat bags, clean spice jars or little Mason jars. There are more packaging ideas at design*sponge, too!
Great pairings: Homemade or gourmet marshmallows, cinnamon sticks, vanilla beans or a winter-themed mug.
Homemade Amaretto from Shutterbean. Find a pretty bottle and adorn with a ribbon and cute label.
Great Pairings: Fun glasses and a tag with suggested uses (see Shutterbean for ideas).
Homemade Marshmallows from Smitten Kitchen. Gift the marshmallows in wax paper bags or a little bakery box.
Great Pairings: Graham crackers & gourmet chocolate for s'mores or hot cocoa mix.
Vanilla Orange Candied Cranberries from A Spicy Perspective. Wrap the cranberries in a treat bag and place the bag in a cute bowl that they'll be able to use again and again.
Great Pairings: Gourmet chocolates and other homemade candies or a cute bowl (see above).
What are your favorite DIY food gifts?
Photo credits: Tea from Savvy Eats, Hot Chocolate from Savvy Eats, Homemade Amaretto from Shutterbean, Marshmallows from Savvy Eats, Candied Cranberries from A Spicy Perspective