Lactation Activists Unite!

By
drodriguez
Sep 14, 2008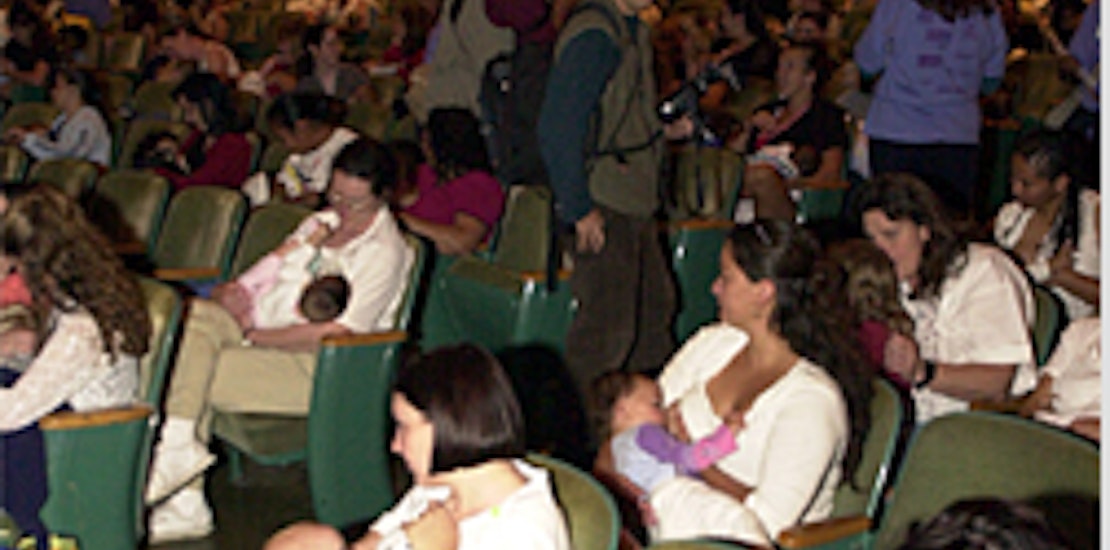 It's that time of year again, time to raise awareness about the benefits of breastfeeding. More than 120 countries take part in WIC sponsored World Breastfeeding Week each year. Here in the states we recognize August 1 ? 7 as Breastfeeding Awareness Week.


In honor of the cause, people all over the country take part in special events like organized walks and celebrations. In celebration of World Breastfeeding Week this year, organizers around the world are attempting to join women together to establish a new Guinness World Record for large synchronized groups of mothers breastfeeding their babies.



The World Breastfeeding Week organization's message this year is to "save one million babies beginning with one action, one hour support and one message." The Breastfeeding Week Organization says that breastfeeding a baby in the first hour of life is the first step in greatly reducing infant mortality rates.

The need for breastfeeding awareness becomes very apparent when you look at cases like Lass King's experience inside a New York City store last August. While discreetly breastfeeding her eight-week-old son inside a Fossil Inc. store she was asked by a security guard to leave and not come back.

Feeling embarrassed and humiliated from the incident she decided to take it up in court and won. Last month, the New York Civil Liberties Union announced King's win against the Fossil Inc. store.

Though Lass King's victory is a victory for all breastfeeding mothers, the truth of the matter is that incidents like this happen to women every day and rarely are reported. Events that occur during Breast Feeding Awareness Week attempt to remind the public that breastfeeding is a natural and vital way for mothers to nourish their babies.

What do you think of the events taking place during Breastfeeding Awareness Week?

Do you think Breastfeeding Awareness Week can change the way people think about breastfeeding?