Lamb Skillet Dinner
submitted by Hywelda9 {7 Recipes}
Prep Time:
10 Mins
Cook Time:
40 Mins
Total Prep + Cook Time:
50 Mins
Level:
Easy
Makes: 4 servings
Description: Easy, one-pot meal of lamb chop and veggies - very tasty, and healthy too!
Ingredients:
2 Tbsp. each butter and oil
4 lamb shoulder chops
1 1/2 cup chopped onions
1 minced garlic clove
1/2 tsp. dried basil
1 cup chopped celery
1 cup chopped green pepper
2 cups stewed tomatoes
1 tsp. salt
1/4 tsp. black pepper

Instructions: In a large skillet with a cover, heat butter and oil together. Then add lamb chops, and brown them on both sides. Add in everything else (all vegetables). Cover and cook over low heat for about 30 minutes, or till lamb is cooked. Stir occasionally.

Delicious served over steamed rice!
via myself
Other recipes in main dishes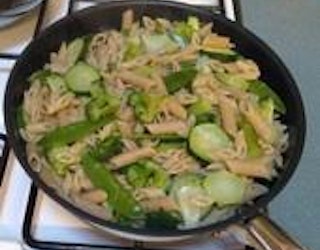 By
JanetC
Mar 20, 2012
Pasta with fresh garden veggies in a garlic, butter, and garlic sauce
Read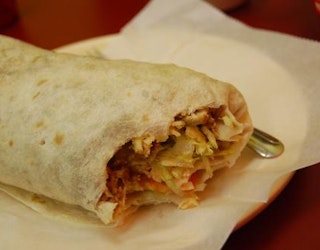 By
impulsive57
May 09, 2012
Brown 1lb lean hamburg, add onion,mushrooms, jalapeno slices, taco seasoning, cook until done. Then add black beans, shredded cheese, salsa and heat unt…
Read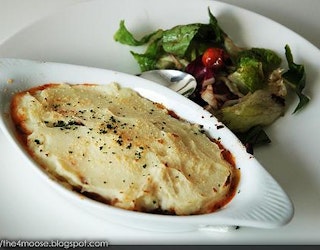 By
dixiechk
May 15, 2012
My mom used to make this when I was growing up and I make it for my family. I don't know where she found this recipe.
Read