Krispy Kreme Sloppy Joe: Would You Try This?

By
SheSpeaksTeam
Jun 19, 2013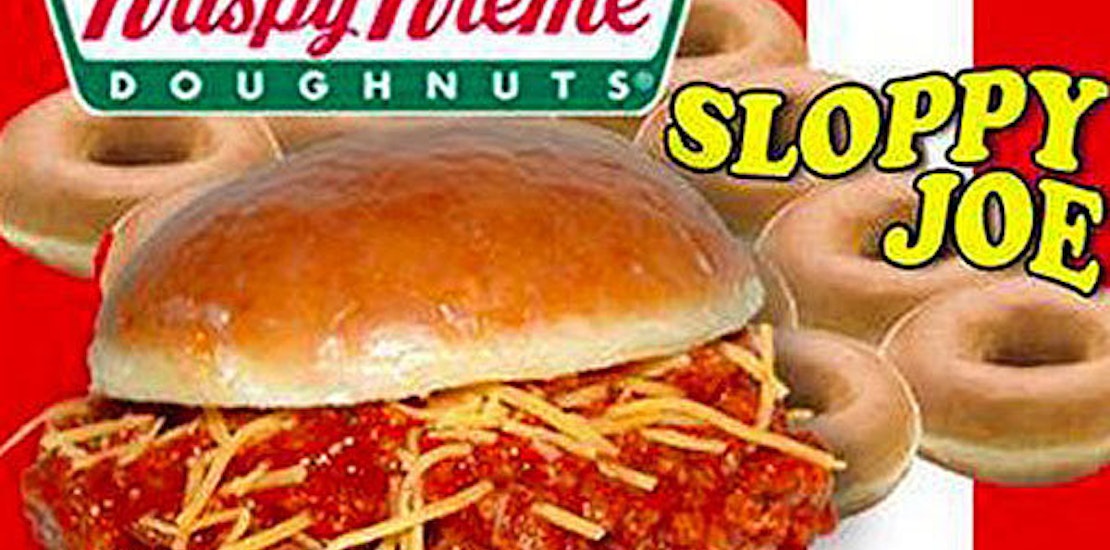 From fried Oreos to meal worm dipped candy apples, fairs are always pushing the envelope with bizarre and calories ridden snack concoctions. The latest strange food pairing is the Krispy Kreme Sloppy Joe being sold at the San Diego County Fair. Folks can satisfy their salty and sweet tooth when they bite into the Sloppy Joe filling squeezed between two glazed doughnut buns.
The Los Angeles Times reports about the latest fair food addition being sold by the deep-fried professional, Chicken Charlie's, in San Diego. Chicken Charlie's also offers up Krispy Kreme chicken sandwiches, bacon-wrapped pickles, deep-fried balls of battered red Kool-aid, and deep-fried Twinkies.
Though the outrageous sounding snacks may be tempting to try, the fat and calorie content has got to be through the roof. It has been estimated that this sandwich will set you back over 500 calories and contains about 20 grams of fat.
Followers of the Chicken Charlie Facebook page seem to know it's bad for you but can't resist giving it a try. One commenter wrote, "I think I gained 10 lbs and had 2 arteries clog just reading this, but as always I just gotta try it!!!!!"
What is your take on the Krispy Kreme Sloppy Joe? Would you give it a try?
Share your reviews of the strange fair food you've sampled in the past!