Kids Reading Habits Mirror Parents

By
SheSpeaksTeam
May 19, 2014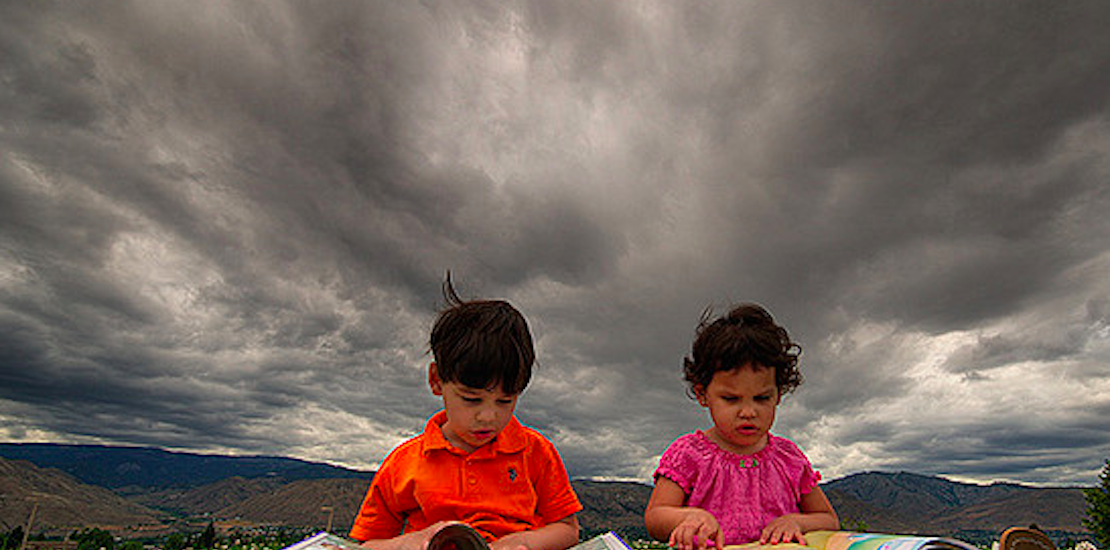 How often do you read a traditional print book versus an e-book on your iPad, Kindle or Nook? How often do your children see you on these devices versus reading books? Have you ever wondered about the impact of your own reading habits on your child (ren)?
You might want to give it some serious thought.
Common Sense Media recently published a report entitled "Children, Teens, and Reading," which provides a different, but not surprising perspective on children's reading habits in America. How their reading habits have changed can be quite startling.
Take a look at some of the stats, recently posted on Forbes.com.
- According to government studies, since 1984, the percent of 13-year-olds who are weekly readers went down from 70% to 53%, and the percent of 17-year-olds who are weekly readers went from 64% to 40%. The percent of 17-year-olds who never or hardly ever read tripled during this period, from 9% to 27%."
- The report gives correlations between parental actions and the frequency with which children read (scholastic, 2013). For example, among children who are frequent readers, 57% of parents set aside time each day for their child to read, compared to 16% of parents of children who are infrequent readers.
While technology may not be alluded to in the stats, it's easy to realize that it's the rise of the iPad and other tech tools that is pushing traditional reading further and further away. Think about how often you are online and how often your kids are online. We've all turned to using technical devices more often in recent years. he use of technology has simplified our lives in so many ways, enabling us to do just about everything we need. However, we spend more time on these devices than talking to our children. Think about the example we are setting. It's a case of monkey see, monkey do. The more we spend on the iPad, and the less time we spend reading, our kids are likely to read less. They mirror what we do, starting right out of the womb. We are their examples.
Of course, kids can use the iPad to read. But as parents, we need to make sure that this what they're doing.
Reading is reading, and if the literary market is moving toward the digital reading platform, we need to move in that direction, too.
How often do your kids see you using technology and do you make a conscious effort to encourage reading?
Photo Source: Flickr