Kate Winslet Carries Richard Branson's Mother Out Of A Burning Home

By
drodriguez
Aug 23, 2011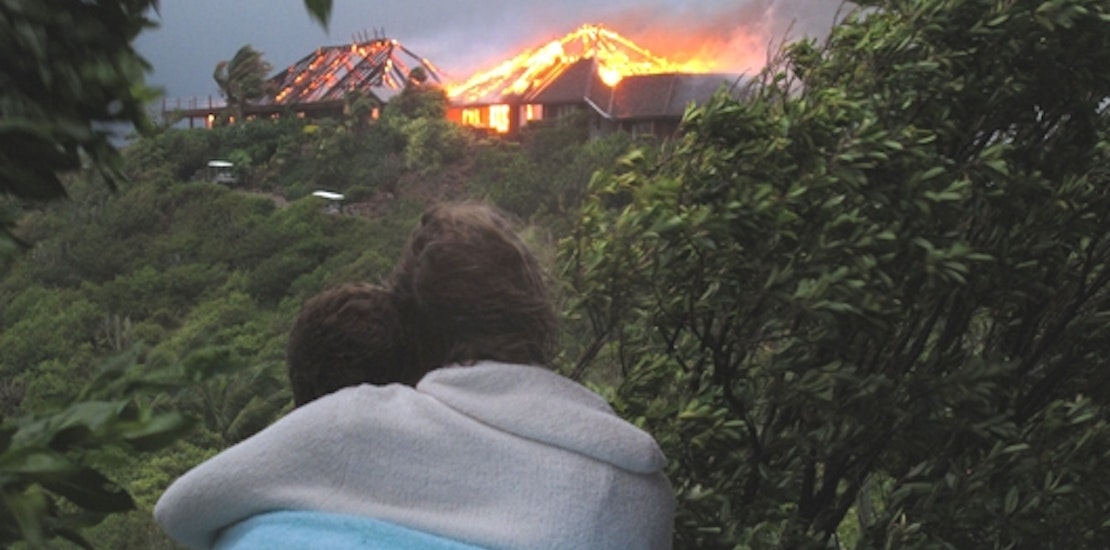 Picture a dark and stormy night on a remote private island in the British Virgin Islands where one of the wealthiest men in the world, Richard Branson, is vacationing with a group of 20 friends and family. All of the sudden at around 4 a.m. a bolt of lightning strikes the large island home and a raging fire quickly breaks out.
Enter Kate Winslet, who happens to be one of the 20 people staying at the Branson estate. Winslet carries Branson's 90 year old mother through the smoke-filled abode and outside to safety. It may sound more like a Hollywood movie, but these are the actual events as they occurred.
Branson describes the Oscar-winning actress' act of heroism on his blog. Branson writes, "My son Sam and nephew Jack rushed to the house and helped get everyone out and many thanks to Kate Winslet for helping to carry my 90 year old mum out of the main house to safety - she was wondering when a Director was going to shout CUT!"
The fire, brought on by lightning during a tropical storm, completely destroyed Branson's home and was still not completely out yesterday. Branson has already vowed to rebuild the vacation home at some point in the future.
Branson reports that he is thankful that no one was physically harmed by the fire, but he is saddened by the destruction of his private office, which contained thousands of old photographs and his personal notebook.
The fire has managed to put a few things into perspective for the Virgin Group mogul. Branson thanks well-wishers and writes, "Thanks again for all the kind messages you have sent - they mean a lot. Currently just huddled up with family and friends in the continuing tropical storm realizing what really matters in life."
What do you think of Kate Winslet's act of heroism? Have you ever done something truly heroic?
Share your stories of the events that have helped you realize what is important in life!