Kardashian Sister Kylie Jenner's Fashion Week Foray

By
drodriguez
Sep 17, 2011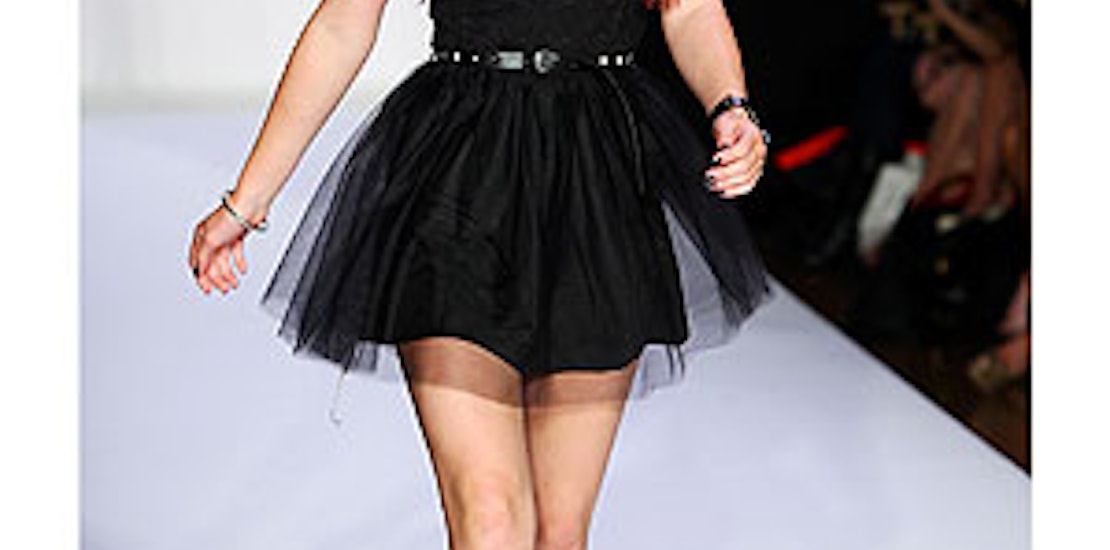 Fashion Week welcomed 14 year old Kylie Jenner (youngest sister to the uber-famous Kim, Kourtney and Khloe Kardashian) to the catwalk on Monday when she strutted her stuff in the STYLE360 Abbey Dawn fashion show in NYC. The Abbey Dawn line, created by punky pop star Avril Lavigne, boasts funky fashions for teens looking to claim their individual style.
Though Kylie admitted to feeling anxious about taking the plunge into the fast-paced fashion show realm, she was glad she did it in the end. She told E! reporter, Cristina Gibson, that having her entire family, including teen sister Kendall Jenner, there for support and advice definitely calmed her nerves. Kylie reveals how her family helped out, "They all said this is supposed to be fun and just get out there. They were all screaming [for me] and it was really fun."
Kylie's foray into catwalk work was probably not too much of a stretch for the teen who, along with sister Kendall Jenner, has been modeling since the early age of 12.
Though teen modeling can be quite lucrative, some question whether teens, like the Jenner sisters, grow up too fast when they get involved in the high-paced fashion industry. Just last year, Kendall's Forever21 print work caused a stir when she was featured in an ad wearing a tiny string bikini. A US Weekly poll found that 49% of their readers thought that the then 14 year old Kendall was too young to be modeling such a revealing suit.
What do you think of 14 year old Kylie Jenner's Fashion Week debut?
Do you think being a model can make young teens grow up too fast or is it just a good way to earn money for college?