Kaitlyn Bristowe Admits She fell For the 'Ultimate Instagram Fakeout' Dress

By
SheSpeaksTeam
Feb 24, 2020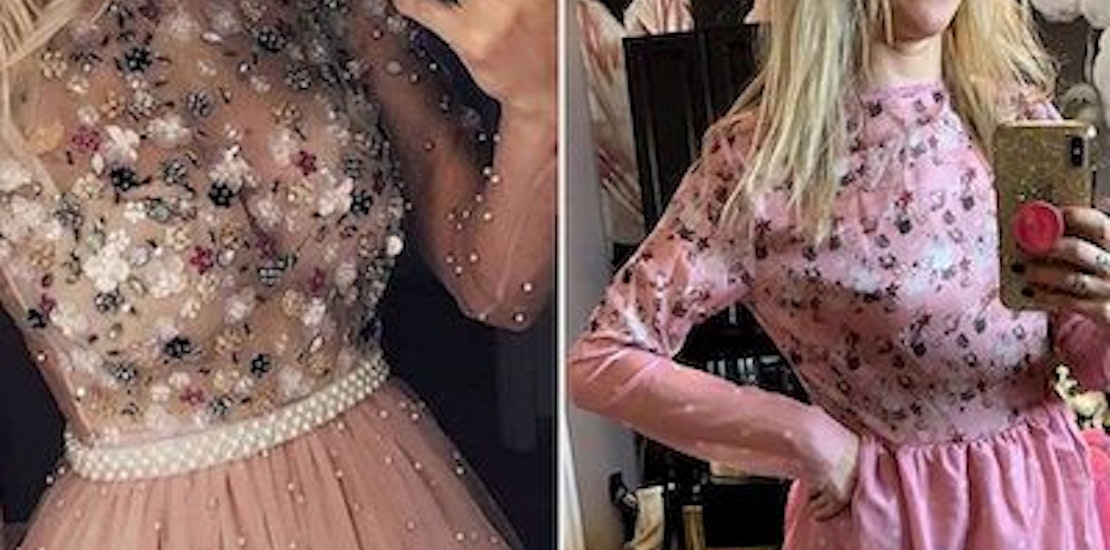 Kaitlyn Bristowe/Instagram
If you've ever fallen in love with a cute outfit on an Instagram sponsored ad and figured why not risk it and make the purchase, then you may relate to Kaitlyn Bristowe's recent fashion dilemma. After seeing a beautiful dress she just had to have on an Instagram ad, Bristowe opened her purse and made the order. But what came in the mail wasn't exactly what she paid for.

Today reports about the former Bachelorette's Insta-mishap and how she used before and after photos to show the world what a sucker she had been. The dress Bristow saw in the sponsored Instagram ad had a beautiful dusty rose tulle skirt and an intricate delicately beaded sheer top. What she received in the mail was basically what looks like a pink cotton dress thrown together by a child.

While posing in the dress she received, Bristowe captions her Instagram photo saying "This grandma dress is what came in the mail. It literally is like a grandma material — no offense to all my grandmas out there — it doesn't fit nice at all. This is a size 0 and it's not even hugging me. It's like the cheapest material. It's already fraying at the bottoms. I fell for it!"

In a comparison shot of herself vs the dress she thought she ordered, Bristowe writes "Such intricate beading vs zero f—in beads." At the very least, it seems like she is getting a laugh out of an order that went terribly wrong. She writes, "I'm dying, Don't they know that people are going to get this dress and be like, 'Wait. This is nothing like the one that was in the picture?"

The company responsible for the "ultimate Instagram fakeout" dress is called Keep Fay and has not responded to requests for comment. As to whether or not Bristowe might fall for a scam like this one again, she's not holding her breath. She writes, "Will I learn from this fashion tragedy? Probably not."

What do you think of Bristowe's dress-ordering mishap?

Have you gotten lucky when ordering clothing from an Instagram sponsored ad?