Join us for the @SNICKERS #satisfaction Twitter Party w/ @SheSpeaksUp Tues 3/15 at 2pm ET

by
SheSpeaksTeam
is this the date @ED : BlogVO [categoryId=70164, blogId=144647, blogTitle=Join us for the @SNICKERS #satisfaction Twitter Party w/ @SheSpeaksUp Tues 3/15 at 2pm ET, publishingDate=March 02, 2016 12:00 AM, maxResponses=null, noOfComments=null, fileId=26100, blogClosingDate=null, blogCommentClosed=null, blogCategoryId=70164, queryId=0, blogCategoryIdIndex=0, sharedCategoriesList=null, blogStatusId=34, commentsClosedFlag=false, categoryIdForLog=0, blogModuleCategoryId=0, blogFileVo=null, latestCommentsList=null, verticalCatSeoURL=null, currentDate=10/01/2022, blogLink=null, authorName=SheSpeaksTeam, authorLognId=SheSpeaksTeam, authorAcctId=67580, vosTypeid=3, searchTestId=0, searchStatusId=0, searchAuthorType=0, authorBlogNumber=0, surveyData1=null, surveyData1Desc=null, surveyData2=null, surveyData2Desc=null, pullQuoteMemberId=null, filePath=null, fileName=null, vosType=0, subhead=null, offerSubhead=null, description=null, creationTime=null, authorFname=SheSpeaks, verticalCategoryId=null, sectionId=0, imageFileVO=FilesVO [fileId=26100, filePath=null, fileName=null, fileLength=0, fileWidth=0, createdBy=0, createByUser=null, creationTime=null, lastModifiedBy=0, lastModifiedByUser=null, lastModifiedTime=null, mimeType=null, fileRef=null, fileSize=0, extension=null, title=null, body=null, completeFilePath=/pages/img/redesign/blogs/snickers350_03012016181127.jpg, height=350, width=350, maxHeight=480, maxWidth=360, displayWidth=350, displayHeight=350, fileStatusId=0, searchKeyword=null, searchFlag=false, queryId=0, isExists=true], seoURL=Join-us-for-the-SNICKERS-satisfaction-Twitter-Party-w-SheSpeaksUp-Tues-3-15-at-2pm-ET, seoTitle=null, pullQuotesList=null, pullQuote=null, pullQuoteId=0, searchFlag=false, authorByLine=null, authorDesc=null, authorLink=null, authorFileVO=FilesVO [fileId=42371, filePath=null, fileName=null, fileLength=0, fileWidth=0, createdBy=0, createByUser=null, creationTime=null, lastModifiedBy=0, lastModifiedByUser=null, lastModifiedTime=null, mimeType=null, fileRef=null, fileSize=0, extension=null, title=null, body=null, completeFilePath=/pages/img/membersnaps/SheSpeaks_Logo_Symbol_Only_10182021080530.jpg, height=1777, width=1777, maxHeight=50, maxWidth=50, displayWidth=50, displayHeight=50, fileStatusId=0, searchKeyword=null, searchFlag=false, queryId=0, isExists=true], authorFileId=42371, authorType=0, storyImgFileVO=null, storyImgFileId=0, videoHtml=, authorImageFileId=0, authorImageFileVO=null, previousCategoryId=null, previousBlogStatusId=0, fromBlogDetails=0, blogCategoryName=Food, blogCategoryUrl=null, blogCategoryDesc=null, defaultImage=false, tags=null, optionIds=null, tagOptionId=null, tagId=null, tag=null, tagID=0, tagDetails=null, tagIds=null, testId=0, extBlogURL=null, extBlogStatus=0, bloggerSince=null, extBlogLimit=0, authorTestsList=[], blogURL=, blogName=, bloggerProfileId=0, sliderBlog=false, eventonHome=false, vosonHome=false, partyAndGiveawayDate=03/16/2016, imageCredit=null, pullQuoteMemId=null, offerSubHead=null, subHead=null, displayOrder=0,includeInGoogleSearch=false]
Mar 02, 2016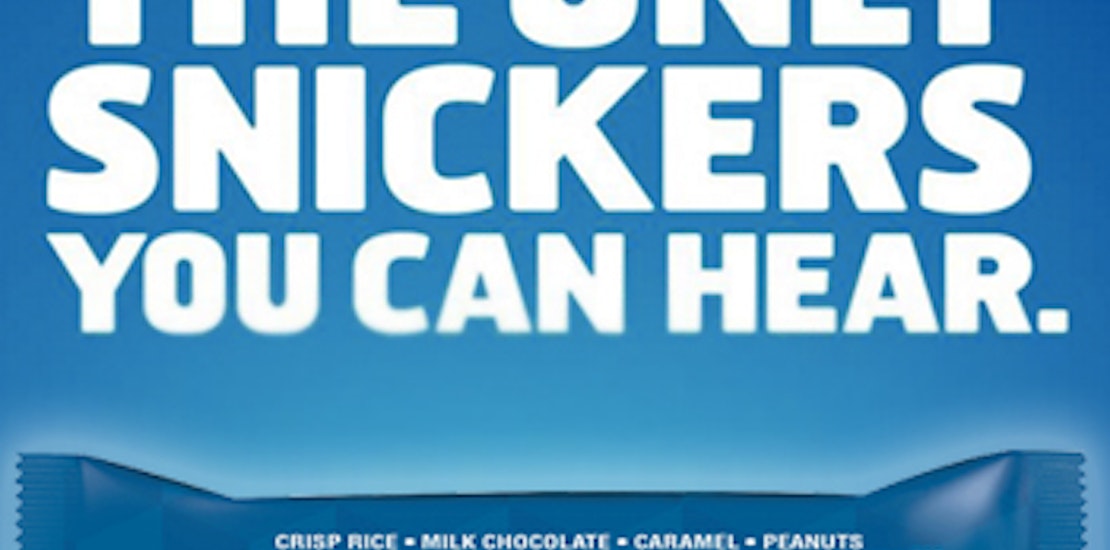 Hunger can strike at any time, and sometimes the only thing that you want is the satisfying crunch of chocolate, caramel and peanut goodness. Sound delicious? Take a snack break with us on Tuesday, March 15 at 2pm ET at the SNICKERS® Crisper Twitter Party!
RSVP to be eligible for the door prize by commenting on this post with your Twitter handle (e.g., @SheSpeaksUp).
Twitter Party Details:
When: Tuesday, March 15 at 2pm ET
Where: Twitter – follow hashtag #satisfaction
Brand: @SNICKERS
Panelists: @CrissyBeam, @LoriMoreno, @Zipporahs, @RachelFerrucci, @MommyBlogExpert, @Babysavers, @Momfluential @BrettBMartin

Twitter Party Topic:
We're talking about how we snack when hunger strikes! Hunger keeps inventing new problems, so SNICKERS invented the SNICKERS Crisper. It's the same SNICKERS you love, with a satisfying crunch - and only 100 calories per piece!
Twitter Party Prizes*:
We're giving away tasty SNICKERS Crisper prize packs and a total of $750 in Walmart gift cards throughout the hour!
50 winners will get a full-size SNICKERS Crisper!
RSVP by commenting on this blog post AND Tweet with us at the Twitter party on Tuesday, March 15 at 2pm ET by using the hashtag #satisfaction and you could be one of 50 additional winners chosen at random to receive a full size SNICKERS Crisper! Winners will be chosen after the party. Your prize will be shipped to the address in your SheSpeaks profile if you are a winner!
To get started, click here to Tweet:

"Hungry? Join me at the @SNICKERS Crisper #satisfaction Twitter Party w/ @SheSpeaksUp 3/15 at 2pm ET bit.ly/1RkIXQO"
New to Twitter Parties?
No problem. Check out our Twitter Party tips and hints. Then get ready to jump into the conversation!
RSVP for the party by commenting below!
*Participants must be following @SheSpeaksUp on Twitter and participate in the discussion by using hashtag #satisfaction on March 15 from 2pm-3pm ET to be eligible to win. Open to United States residents at least 18 years of age only. One prize allowed per winner. No purchase necessary. Twitter Party prize winners must complete a form with mailing details within 48 hours of the party. The form will be DMed if you win a prize.