Join us for the @POWERADE #JustAKidFrom Twitter Party w/ @SheSpeaksUp 3/10 at 9pm ET

by
SheSpeaksTeam
is this the date @ED : BlogVO [categoryId=70160, blogId=144641, blogTitle=Join us for the @POWERADE #JustAKidFrom Twitter Party w/ @SheSpeaksUp 3/10 at 9pm ET, publishingDate=March 07, 2016 12:00 AM, maxResponses=null, noOfComments=null, fileId=26010, blogClosingDate=null, blogCommentClosed=null, blogCategoryId=70160, queryId=0, blogCategoryIdIndex=0, sharedCategoriesList=null, blogStatusId=34, commentsClosedFlag=false, categoryIdForLog=0, blogModuleCategoryId=0, blogFileVo=null, latestCommentsList=null, verticalCatSeoURL=null, currentDate=12/07/2022, blogLink=null, authorName=SheSpeaksTeam, authorLognId=SheSpeaksTeam, authorAcctId=67580, vosTypeid=3, searchTestId=0, searchStatusId=0, searchAuthorType=0, authorBlogNumber=0, surveyData1=null, surveyData1Desc=null, surveyData2=null, surveyData2Desc=null, pullQuoteMemberId=null, filePath=null, fileName=null, vosType=0, subhead=null, offerSubhead=null, description=null, creationTime=null, authorFname=SheSpeaks, verticalCategoryId=null, sectionId=0, imageFileVO=FilesVO [fileId=26010, filePath=null, fileName=null, fileLength=0, fileWidth=0, createdBy=0, createByUser=null, creationTime=null, lastModifiedBy=0, lastModifiedByUser=null, lastModifiedTime=null, mimeType=null, fileRef=null, fileSize=0, extension=null, title=null, body=null, completeFilePath=/pages/img/redesign/blogs/poweradeimage_02262016105501.jpg, height=350, width=350, maxHeight=480, maxWidth=360, displayWidth=350, displayHeight=350, fileStatusId=0, searchKeyword=null, searchFlag=false, queryId=0, isExists=true], seoURL=Join-us-for-the-POWERADE-JustAKidFrom-Twitter-Party-w-SheSpeaksUp-3-10-at-9pm-ET, seoTitle=null, pullQuotesList=null, pullQuote=null, pullQuoteId=0, searchFlag=false, authorByLine=null, authorDesc=null, authorLink=null, authorFileVO=FilesVO [fileId=42371, filePath=null, fileName=null, fileLength=0, fileWidth=0, createdBy=0, createByUser=null, creationTime=null, lastModifiedBy=0, lastModifiedByUser=null, lastModifiedTime=null, mimeType=null, fileRef=null, fileSize=0, extension=null, title=null, body=null, completeFilePath=/pages/img/membersnaps/SheSpeaks_Logo_Symbol_Only_10182021080530.jpg, height=1777, width=1777, maxHeight=50, maxWidth=50, displayWidth=50, displayHeight=50, fileStatusId=0, searchKeyword=null, searchFlag=false, queryId=0, isExists=true], authorFileId=42371, authorType=0, storyImgFileVO=null, storyImgFileId=0, videoHtml=, authorImageFileId=0, authorImageFileVO=null, previousCategoryId=null, previousBlogStatusId=0, fromBlogDetails=0, blogCategoryName=Parenting, blogCategoryUrl=null, blogCategoryDesc=null, defaultImage=false, tags=null, optionIds=null, tagOptionId=null, tagId=null, tag=null, tagID=0, tagDetails=null, tagIds=null, testId=0, extBlogURL=null, extBlogStatus=0, bloggerSince=null, extBlogLimit=0, authorTestsList=[], blogURL=, blogName=, bloggerProfileId=0, sliderBlog=false, eventonHome=false, vosonHome=false, partyAndGiveawayDate=03/11/2016, imageCredit=null, pullQuoteMemId=null, offerSubHead=null, subHead=null, displayOrder=0,includeInGoogleSearch=false]
Mar 07, 2016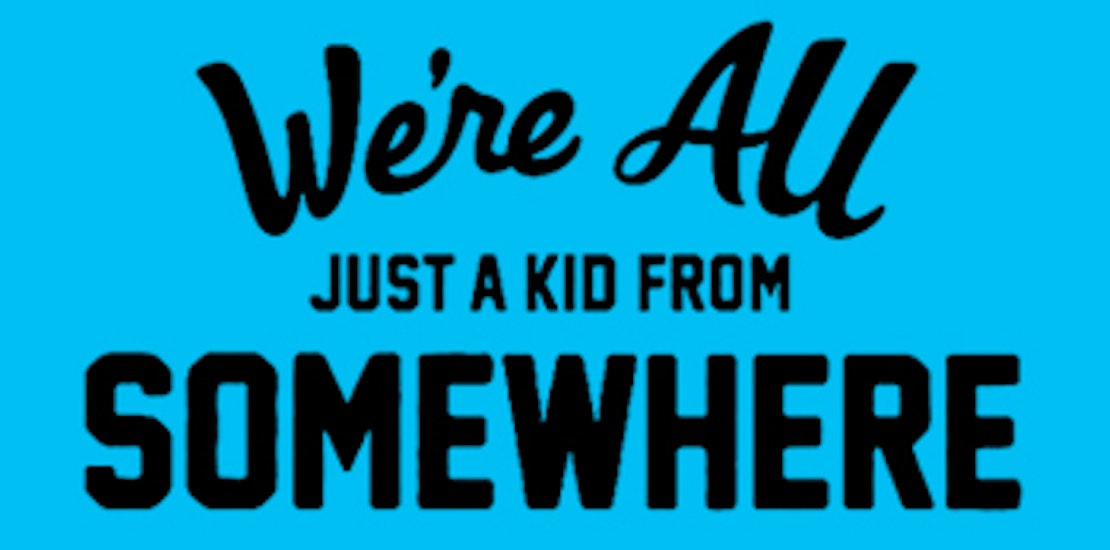 There is potential in all of us. No matter what you achieve in life, you start in the same place as everyone else: as a kid full of potential and big dreams. At the end of the day, we are all "just a kid" from somewhere. Every athlete has the potential to achieve greatness through hard work and playing sports can be a transformative experience. Join us for the POWERADE® #JustAKidFrom Twitter Party to celebrate overcoming obstacles and supporting young athletes on Thursday, March 10 at 9pm ET.
RSVP to be eligible for the door prize by commenting on this post with your Twitter handle (e.g., @SheSpeaksUp).
Twitter Party Details:
When: Thursday, March 10 at 9pm ET
Where: Twitter – follow hashtag #JustAKidFrom
Brand: @POWERADE
Panelists: @genofsavings, @brettbmartin, @theitmom, @ahelicoptermom, @stacieinatlanta, @philzendia, @SueRodman
Twitter Party Topic:
Sports have a major impact on our communities. Whether it's t-ball or the pros, every athlete in every league has a story waiting to be told. We're talking about how we support the athletes in our lives to achieve their full potential. We'll tell you more about the "Just a Kid" campaign from POWERADE and a special offer you can get at Walmart!
Twitter Party Prizes*:
We're giving away Walmart gift cards and custom limited edition "Just a Kid" T-shirts, total prize value is over $500!
To get started, click here to Tweet: "Join me at the @POWERADE #JustAKidFrom Twitter Party w/ @SheSpeaksUp Thurs 3/10 at 9pm ET bit.ly/1UuQnWO"
New to Twitter Parties?
No problem. Check out our Twitter Party tips and hints. Then get ready to jump into the conversation!
RSVP for the party by commenting below!
*Participants must be following @SheSpeaksUp on Twitter to be eligible to win. Open to United States residents at least 18 years of age only. One prize allowed per winner. No purchase necessary. Twitter Party prize winners must complete a form with mailing details within 48 hours of the party. The form will be DMed if you win a prize.