Jennifer Aniston Takes It All Off For New Film (The Makeup That Is)

By
SheSpeaksTeam
Sep 15, 2014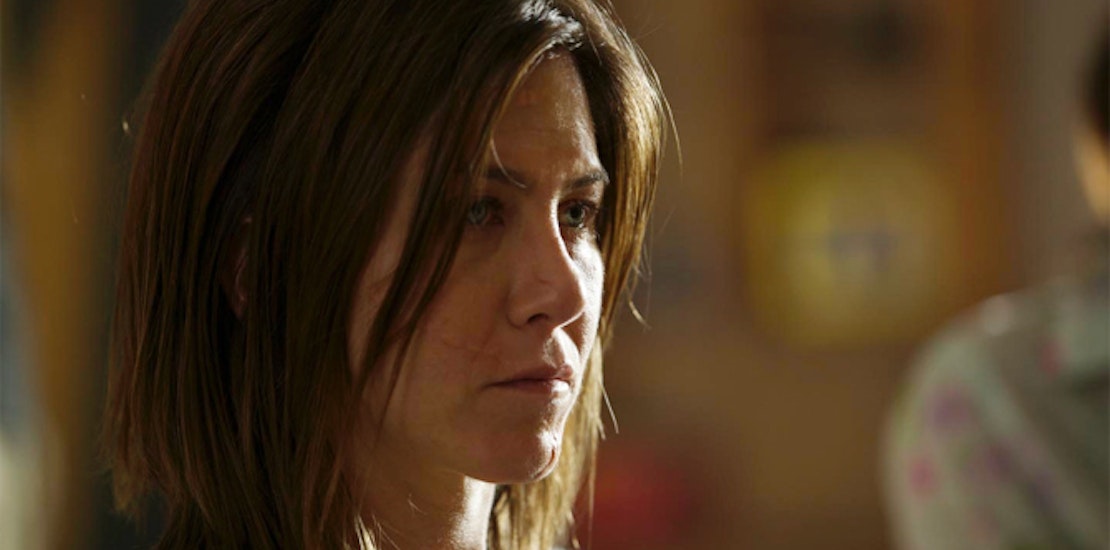 We've all seen the celeb no-makeup photos, but Jennifer Aniston should probably take home some kind of trophy for the makeup-less look she sports for an entire movie during her performance in Cake. Though it may sound surprising, it makes sense Aniston would skip the mascara for this film, which recently premiered at the Toronto International Film Festival, since she plays the part of a woman in her 40's who experiences chronic pain.
The film's director, Daniel Barnz, describes what type of look and feel he was going for when he asked that Aniston look the part when inhabiting the character of Claire. She was only allowed to wear chapstick when she was being filmed. Barnz is quoted in Variety talking about the lack of makeup, "Not a stitch. You can see the wrinkles in her face and the pores. She's not wearing makeup because that's true to the character: this is a woman who doesn't take care of herself."
Aniston admits the role was very challenging and she put a lot into it preparing by speaking with friends who have experienced chronic pain, researching effects of the pharmaceutical drugs Claire would be taking and even wearing a special brace that would make her movement more difficult.
But the one thing that turned out to be not such a challenge for the actress was skipping the makeup. Aniston is quoted in the Hamilton Spectator discussing what it was like to be barefaced in front of a camera. She says, "It was actually extremely liberating. As women, we do feel like we have to live up to an expectation, whether it's on camera or going to the market or whatever it is. And the truth of the matter is, that's not always the way it is. We don't always have our high heels on, we don't always have our makeup on."
Do you think Aniston was brave to go barefaced for this role?
Does Cake sound like a film you would be interested in checking out?